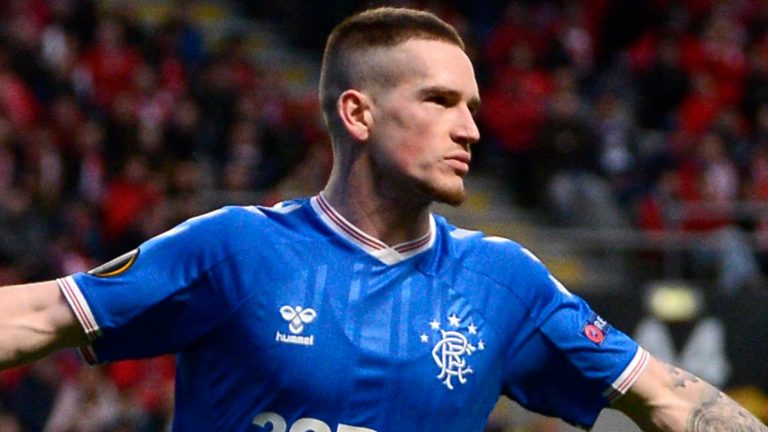 Leeds United are to come back with a massively-improved bid for Ryan Kent, according to sources.
The Elland Road giants, further inspired by Kent's impressive display yesterday, are said to be doubling their initial offer to £15M while increasing the wages to around £50,000 a week.
It's a stronger bid, stronger number, but following his performance v Kilmarnock, which earned him MOTM along with the similarly-impressive Brandon Barker, the stakes for United have gone much higher and Rangers won't entertain a bid below around £20M.
Of course, those wages will certainly turn Kent's head, potentially, but the lad has conducted himself well since joining Rangers on loan back in 2018 and while sources confirm he's not against the move, he's also very happy at Rangers and enjoying the best spell of his career by a distance.
He's a very laid back chap, except when things go a bit wrong on the pitch and he lets his head down, but aside that he's very much 'chilled' and doesn't strike us as a player driven by filthy lucre.
Ryan Kent just wants to play football.
One thing, on top of the size of our club, and how much the player is loved by the fans, that Rangers certainly have over Leeds United is our continued participation in Europe.
Rangers will be in the qualifiers for the UEL again this season once again, and that's a big draw.
Equally though, the PL is almost like European competition to some players given the Chelseas, Liverpools and Man Utds you'll play almost every other week.
So, 6 of one half a dozen of the other as they say.
End of the day, Rangers want to keep Kent – he's starting to look again like the player we had in 2018, and looks like he's really enjoying his football, his club, and his team-mates.
But if Leeds bid enough, and we mean more than the £15M they're about to offer, there will naturally have to be a decision to make.
See how it goes.