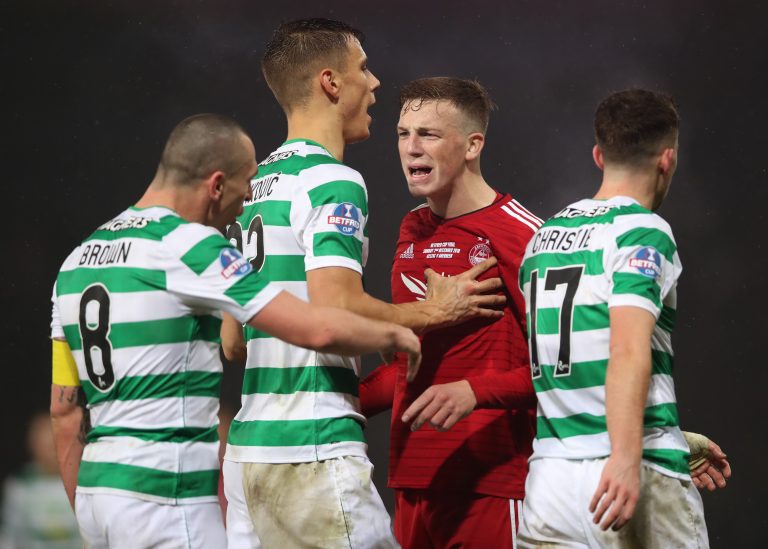 Anyone who watched the first half of tonight's Aberdeen NSI match will have seen a rare thing indeed – long-term Rangers target Lewis Ferguson bursting into the box and nailing an excellent headed goal.
Goals are not this Scotland international's forte, but he is capable of scoring them, but stronger for assists.
But there's no denying he's the kind of player we could use – maybe not the absolute hard bstrd we want, but not far off it and capable of growing into it.
Don't forget, Celtic's fading Scott Brown wasn't always the juggernaut he became at Celtic, he used to be a more modest midfielder who transformed into a physical powerhouse at Parkhead.
Ferguson is young, and is showing all the qualities to have the potential Rangers need for that final piece of the jigsaw.
With the Bongani Zungu deal a distant memory, Rangers still do require to fill in a strong and physical but dynamic midfielder to just seal up that area of the pitch, and Ferguson could well be the man to do it.
We wouldn't expect too many goals from him, even the great Barry Barry didn't score a hell of a lot of them, and he was an absolute titan for us.
But if he can be the big physical presence we need in there, and cause opponents all sorts of problems, he'd be a worthwhile investment.
We might even get a headed goal or two out of him too.