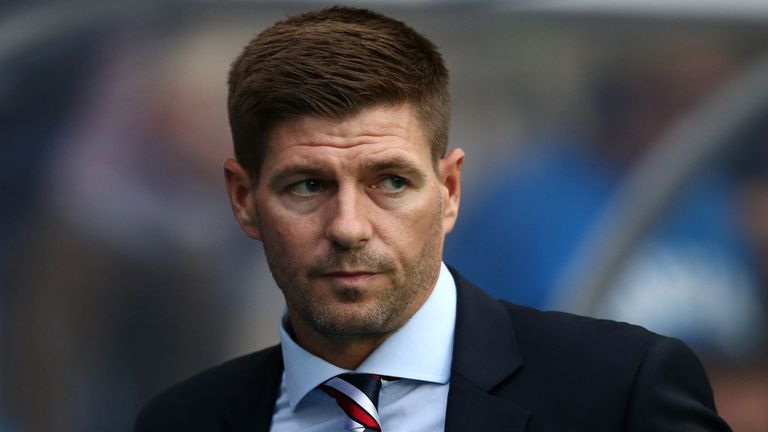 So ever since clickbait insider ran an exclusive about Bristol City earmarking Steven Gerrard as their new manager, the story, admittedly, has not gone away.
Bristol have a wealthy owner, and the claims are that they want Stevie to spearhead a serious push for promotion, giving him a major kitty to use in the market.
There are a few things to talk about with this story.
1: The simple reality that it's stuck. It's not gone away. It might be the media using Insider's story and just exploiting the traffic it generates, or it might be the fire under the smoke – we don't know, but this story has been circulating for weeks now and shows no sign of abating yet.
2: Would Steven Gerrard actually leave Rangers for a Championship team? It was previously believed he'd leave only for Liverpool, but Rangers' underwhelming transfer window so far and modest hopes of challenging for the title as things stand could push him out towards a team who make him major budget promises. We don't believe he's as immune to departure for anyone aside Liverpool as we previously did.
3: It's all a bit static at Ibrox now. Nothing much has actually changed since the disaster hit, and while pre-season friendlies have shown promise, Rangers' squad effectively is much as it was, and the lack of overhaul and freshening up this summer does make us wonder if our manager's heart is still in for the fight. The club lacks momentum at present.
Does all this point to Bristol getting their man? Well the only thing holding it up is Gerrard himself. Money isn't a problem, and they'll pay what he wants – they will also give him a claimed £50M budget to completely overhaul their team. So if he wakes up one day and decides he's had enough of the SPL, there's nothing stopping him going.
This isn't us being negative – as a club, Rangers embarrassingly dwarf Bristol, and Gerrard knows what he has at Ibrox, with one of the world's biggest supports, most famous and historic clubs and European football.
But he seems to have very little money, and usually in previous summers more players had come in by now, even taking into account that some leagues haven't finished yet.
Bear in mind, it's basically August already, the new season is about to start, and all we really have anew is Calvin Bassey.
Would Stevie leave? Only he knows.