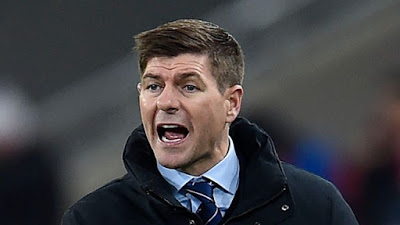 Steven Gerrard's confession yesterday that the squad effectively isn't good enough and he needs more transfers in serves as a double warning, to both the fans and the board.
The manager has now gone on record as admitting, effectively, as things stand, he won't be able to win the league with the present crop of players – that's a warning to fans that expectation must be tempered presently.
However, it is also a warning to the board, in a bit of a veiled attack, that he needs more funds if he's to stop 9.5IAR and it's an ultimatum of sorts. Rangers simply haven't done enough in the transfer market to convince anyone this overhaul is getting serious, and it's exactly the same XI as last season, give or take.
And to do otherwise takes money – which is probably why today's breaking news of Alfredo Morelos' sale is taking place. Rangers need the money to invest in the team, and this summer Gerrard's budget isn't the standard £10M he usually gets, but was probably closer to nothing.
Ianis Hagi's transfer is proof of that – as of present, Hagi has either cost £1M or zero, with the fee being paid in instalments yearly.
If cash doesn't come in, there's basically no transfer kitty.
But there's a huge 'but' – let's not forget that aside Jack, Tavernier, and the departing Morelos, this is completely Steven Gerrard's squad.
And now he's saying it's not good enough.
The squad he built, the XI he has compiled, over the course of well over two years, he is now saying doesn't have it.
Is that an indictment of his scouting department? Of his own signings? Of the board's budget?
Who knows – but he's launched his broadside now, and it's up to the club to fulfil them.
As things stand, it will indeed be very tough to win the league this season.