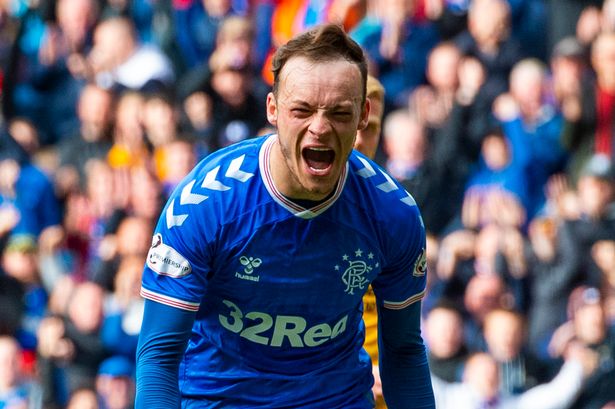 Following Rangers' excellent performance in France v Lyon, we produced a ratings piece, and were amused to see the mirth over our score of 9 for Brandon Barker.
Well, after his brief injury layoff, the ex-Man City winger was back last night v Motherwell, and not only still looking the part, but looking even better.
We have to attribute this stunning turnaround to two things:
1: Actually getting a full and proper pre-season, rather than the awkward one they get when they sign that summer.
2: Lack of fans abusing his mistakes and denting his confidence.
For the first one, look at the difference from Borna Barisic last season when he'd got a proper summer programme under his belt. He went from a farce to a £25M LB borderline overnight. So Barker, getting that solid June and July with the group and the full training regime, is clearly benefitting from all of the work and he looks far more the part. And currently, going by present form, shockingly, is starting to look a bargain for the £250K.
As for the second one, a lot of replies on Ibrox Noise about Barker suggest he's struggled with crowd abuse – that he'd become lampooned and a source of fan ire when he wasn't delivering. And yes, Ibrox does intimidate many players, and you need to be mentally strong to thrive – so with him now free to express himself without fans giving him grief, he's producing the goods. When fans come back, hopefully his confidence will be up and he'll be stronger.
Is Brandon Barker now a serious contender for a starting jersey? Yes, yes he is. Ryan Kent and Ianis Hagi are the main two for the flank, and despite the latter being a 10 the touchline is pretty much where he'll remain primarily, so Barker's form has to push these two to keep it up.
We have no issue with Kent and Hagi holding their places if they keep producing, and Barker's form will keep holding them to account. His upturn in quality lately has been remarkable, and in all his cameos preseason, we can only recall a single move which didn't come off, and that was an interchange with Scott Arfield last night which got robbed.
Aside that, he's been absolutely clinical, and his 'goal' surely opened fans' eyes up to the reality his performance in France wasn't a flash in the pan.
Barker has earned a real shot at the first team, and we'll see how he, Kent and Hagi fare over the coming months.