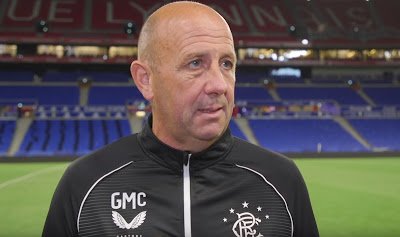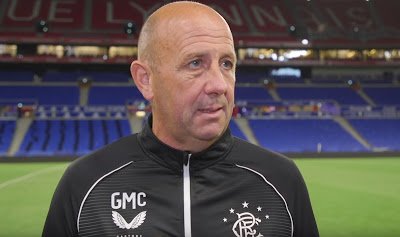 Gary McAllister's refusal to defend Ryan Kent last night potentially showed a new tact from the Rangers management, albeit it might be been more down to the player in question than a change in policy.
In previous seasons Steven Gerrard would always defend his players when they did anything wrong, backing up James Tavernier, Connor Goldson, and, until his red at Parkhead, Alfredo Morelos in particular.
Of course, some were aggressively excluded from this immunity, especially Jordan Jones who got absolutely destroyed by the manager for his moment of madness at Ibrox, but we'd have to say Ryan Kent wasn't ever one to be criticised by anyone in management.
Until yesterday.
The former Liverpool winger's moment of stupidity might not have cost Rangers much overall, but there's little doubt that McAllister's reaction, while admitting the lad was provoked, suggested Kent (and maybe those select others) will not be protected by kid gloves this season.
McAllister conceded he couldn't defend Kent, which flies in the face of, for example, James Tavernier and that dire spell of play in 2019 when he had a horrific three weeks of especially poor form and still his manager would not call him on it.
Perhaps the management are about to stop defending select individuals and fairly criticise all the squad when it is appropriate to do so. Of course, this is quite different to throwing players under the bus – which our management has been known to do a few times.
No, we want honesty, and fairness. If someone plays well, they deserve some platitudes. If they're poor or make a huge error, that should be called out for what it is too.
And maybe the approach on Kent is the first sign of a shift in how they do things?