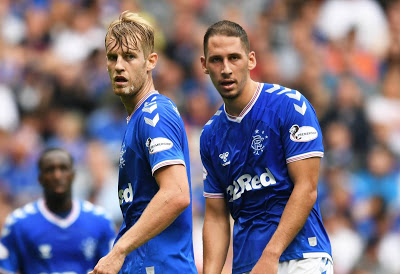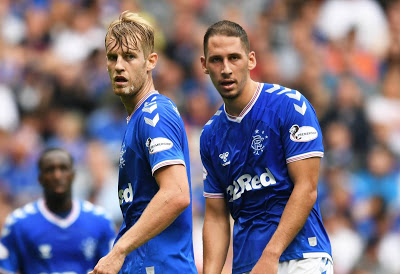 As you'll have seen from earlier's results, George Edmundson and Filip Helander won outright in the choice of our readers' selection between two of the three available defensive options.
But a lot of this was down to an assumption Helander 'will' be as good as his £3M pricetag, something he didn't really show in his first season, even before his campaign-ending injury.
The problem here is Helander couldn't even get in the team with Niko Katic's form being so good, then inexplicably Steven Gerrard dropped Katic to accommodate Helander and the Swede mostly failed to impress.
While he had some good performances, with Porto away a standout, in general he was cumbersome, poor positionally, and struggled to read the flight of the ball a lot.
He struggled, simply, with the SPL and its pace.
However, it's easy to say that, and then look at the Borna Barisic example of yet another highly-rated import who struggled in that first season, lacking a pre-season, just like Helander did, before kicking on in his second season and has now become a club asset.
We have to hope for similar from the ex-Bologna man.
Like Barisic, on joining us Helander is on the fringe of his national team – and he's shown he's good enough to be called up and selected a chunk of times.
But his club domestic performances haven't matched up yet, and he's in the Swedish setup on reputation and career rather than SPL displays.
We hope for second season boost from Helander – just like Barisic, that it's taken him a long time to settle, plus hampered by major injury troubles he just wasn't able to play like he can.
Hopefully also he's adjusted to the frenetic pace of the SPL, and finally can start to play like the international-class defender he is supposed to be.
We paid £3M for him, and it's clearly about time we saw a valuable return on that.