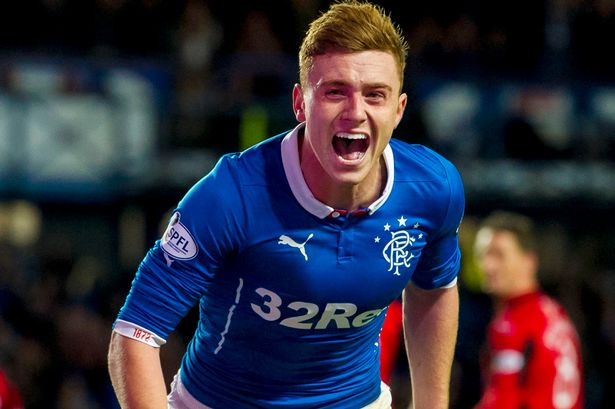 The tale of Lewis Macleod really is a sad one for us Rangers fans – a sad, bittersweet tale of a player lost to the call of money, and who never wanted to leave.
The-now 25-year old has had a frankly horrible career in England's Championship for Brentford, then Wigan, and it remains absolute that the strongest period of his time in senior football was for his boyhood team at the Famous Glasgow Rangers.
5 and a half years on from his move south, Macleod has only played 55 further matches in professional football to add to his 76 at Ibrox in which he was absolutely the darling of Govan and billed as the future of the club.
And the honest truth is Lewis Macleod truly was, and is, good enough to be a player for Rangers, one good enough to play at the top levels of football.
He was of course sold on financial grounds – then-CEO Charles Green wanted the near-million for him, and the Wishaw-born youngster was shipped south to Brentford despite an injury at the time.
He didn't want to leave, and it broke his heart. But as a professional, he got on with it, and the Championship was a definite step up from the Scottish equivalent.
But injury derailed him. It never let him achieve his true potential, nor did the move – for all Macleod is an outstanding footballer, being wrenched away from his home as a 20-year old lad who didn't want to move on was not conducive to his heart being in it, and it didn't help his injury issues either.
He's played so few times in the past half-decade, and now he's a benchwarmer or a fringe player at Wigan – 15 matches, no goals, no assists.
We know he's better than that, much better.
Sadly he's never reached the heights he should have.
What a crying waste.