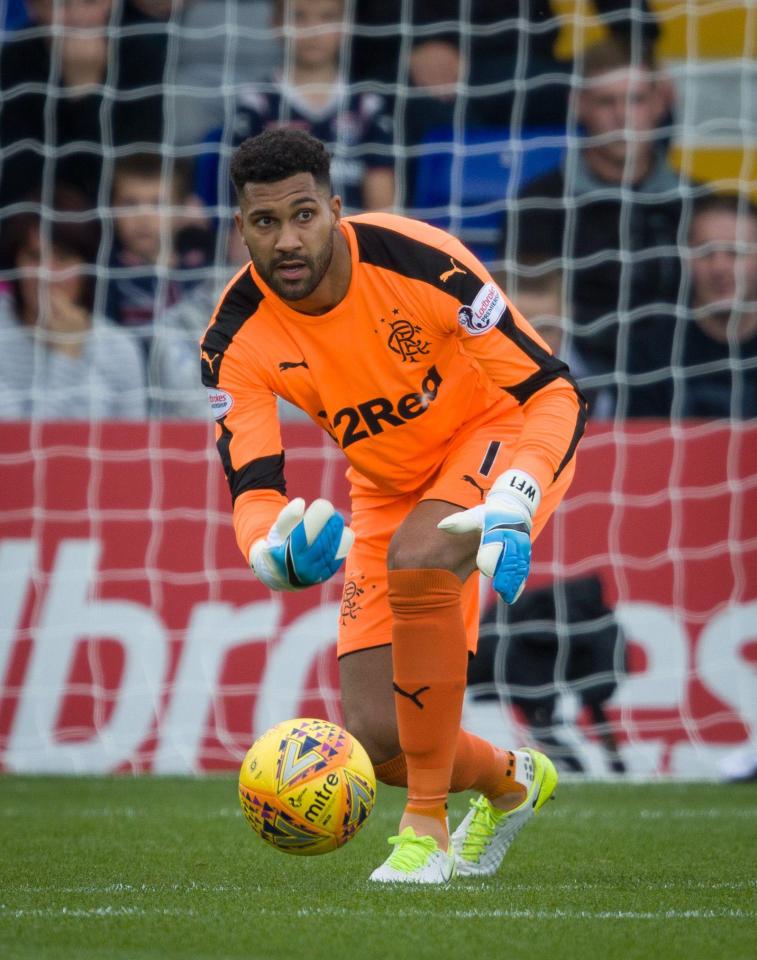 Our coverage yesterday of Wes Foderingham's comments on Open Goal attracted a lot of responses to say the least, most agreeing with our interpretation of them. However on being woken at what felt like devil's hour, Ibrox Noise was greeted by an enthusiastic contrary argument, who believed we should be ashamed of ourselves over the articles.
So, in honour of him and all those who slammed our content, let's just remind ourselves of what Foderingham actually said:
"I knew by bringing him (Gerrard) in as manager and some of the players we were linked with, we were going up another level. And the onus was then on me to raise my game and say: 'It doesn't matter who you bring in, I am going to show him I should play'. When McGregor came in, it was always the club's intention to sell me that summer. I was never told that but that's what happened, I got a call from my agent. I found it strange. I had a meeting with the manager and he said I wasn't 'his type of person', which I found quite strange. He didn't go into any great depth but he just kind of questioned my willingness to fight for a position, which I don't think I showed anything to suggest I wasn't happy to fight for my place. I have fought for my place my whole career. The decision was made and at this point I wasn't even training with the main team. I trained with the goalies but when we went into the main session I had to stay over. I couldn't believe what was happening. But sometimes a manager doesn't take a liking to you. I thought I was away that summer but I spoke to my agent and he said the club wanted X amount for me but no-one was biting at that amount. The club said I wasn't going on loan, they wanted that figure. In all honesty, I was priced out of a move at that point. They tried to drop it slightly but it was never a realistic figure."
Now, before we continue, we have watched the whole thing and Foderingham covers his whole Rangers career (mostly Warburton and a bit of Murty) in generally positive tones. He did, however, attack Pedro Caixinha, for despite saying he was a lovely guy, he implied he didn't have a clue and discussed 'the pattern' plus mocked him for not having goalie gloves (Caixinha was a goalie in his playing days).
Otherwise we watched this whole thing and we know exactly what he said.
On Rangers it was, as said, mostly, give or take, positive, UNTIL he got to May 2018 and Steven Gerrard's arrival.
And that's the bit we're focused on.
Wes is a nice guy, he is, but the moment you start to criticise anything about our club, in serious tones, you're not a friend any more.
The supporters can slag all they want, we pay the money and earn that right – but you're paid the thousands or even millions and you're accountable to us and the manager.
The defending we've seen of his comments in some quarters reminds us of classic handwringers, those who defend our enemies and not our club. While we might have gone a little far in labelling him an enemy, we can assure you Steven Gerrard and the board will not have been thrilled with his comments at all.
Wes may have praised two years of his time at Ibrox, but he was castigating of the final two. Gerrard got it, the board got it, and even the training got it.
All because he lost his place to a better keeper.
In truth, the man made a misguided decision to go on Open Goal so soon after his departure – even Josh Windass waited a while before he went on there to spill the beans. By going on Ferry's show (which is excellent, incidentally) he left himself completely vulnerable to saying things he might regret, and even as he said them he did admit he had to be careful what he uttered.
Unfortunately he wasn't.
It's all very well being positive about half of your Rangers career, which is easy to do when you're first choice, of course, but he was downright negative about the second half. Sure, yes, he'd lost his place and wasn't going to be happy about that, but frankly so soon after being released – be diplomatic, or even economical with the truth.
Instead he said a lot of things in those final 10 minutes he just shouldn't have, and that's why we can't and won't defend any of the rest of it.

NB: we're aware Open Goal defends him and asks punters to view the original source material instead of the headlines. We have two comments on that:
1: We had.
2: Of course they'll defend anyone who gives their time to talk to them. As well they should.