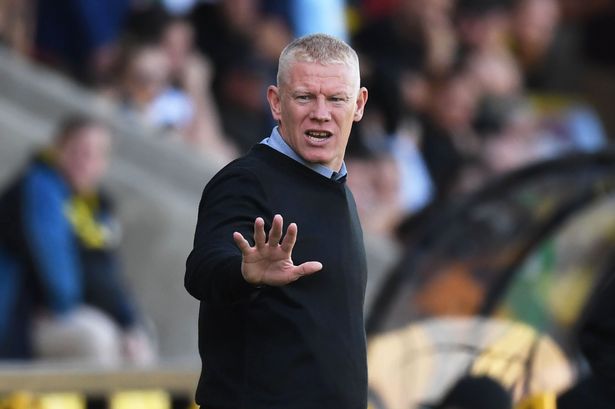 The Lyndon Dykes to Rangers story hotted up today after Gary Holt failed to deny Rangers' interest, saying only that there had been no one in touch, and refusing to name drop Steven Gerrard's men as not monitoring the forward.
Livi's manager, who of course has a constructive relationship with Rangers following the spell of Ryan Hardie there and the (current?) spell of young keeper Robby McCrorie as well at the Tony Macaroni arena, so he's always going to be cautious about being dismissive of anything to do with Rangers.
He said:
"There's been nothing concrete for Lyndon, or any of our players for that matter. Nobody has been in touch."
That seems fairly clear for starters, that the Livi supremo states no one has made any concrete moves, therefore not stating explicitly anything one way or the other about Rangers.
But he went further:
"We'll have to wait and see what happens but it's been a case of people putting two and two together and getting five."
The 'we'll have to wait and see what happens' is a BIG hint that he does expect movement, probably on Dykes and probably to Rangers – Holt knows his star player won't be at Livi by the start of the new season so he's pre-empting that.
As for Dykes? Hair blue, posting it online for the world to see – if that's not a statement we honestly don't know what is.
But to quote Holt:
We'll have to wait and see.