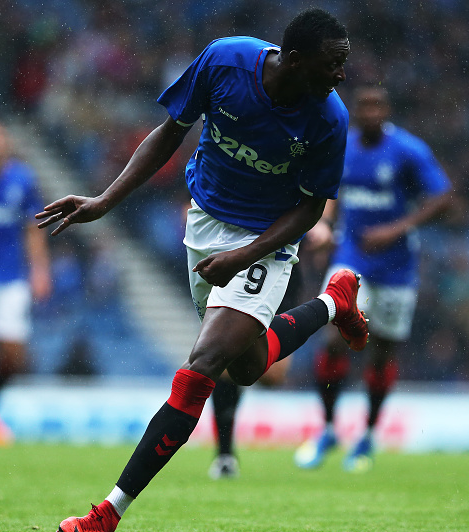 The tale of Umar Sadiq never fails to amuse us.
A fine player in Holland, excellent in every division he's been in, top class in the Europa League, and now wanted by a host of Europe's absolute biggest and best sides including Man Utd, Feyenoord, Fenerbahce and AC Milan, but he wasn't good enough for Rangers?
Regulars will know we rated him highly when he signed, but due to his lanky appearance and seeming awkwardness on the ball, fans never took to him and followed Steven Gerrard's absurd hatred of him.
And let's be clear – it was hate. He publicly admonished the kid several times, slaying his personality for all to see – only Jordan Jones attracted similar castigation and that was out of line too.
But it's the fan mockery of this kid which frustrates us to this day.
Had we and the manager supported the kid, actually got behind him, we'd likely have a world class striker who actually wants to be here.
His stats tell their own story, and he's going to be a future Nigeria international, and clubs like Napoli have been looking at him for the £10M+ mark – for a 23 year old, fairly recently turned, that's quite the progress for a striker fans couldn't drive to the airport fast enough.
And we hold our hands up – even we gave up on the situation as well, but only belatedly once it was clear our manager wasn't interested. And we were also the only ones who thought he actually played very well at Hampden, dive aside.
The point?
Why are we as fans so eager to smear our players?
If they struggle we often abuse, and don't encourage. And we're no hypocrites on here again – we've been guilty too.
But in this case, we do feel this is a player who could have been a marquee asset. A player who would have been happy here unlike Morelos who's wanted away since about early 2018.
What might have been…