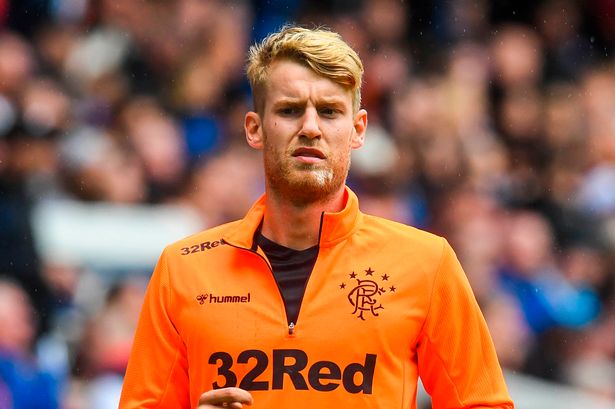 With rumours linking vice-captain and number one defender Connor Goldson to the PL down south, there is a possibility that Rangers could be down at least one stopper come the near future.
Most fan reaction, significantly, has welcomed that development, and while Goldson carries more favour with the support than we actually expected, the majority are definitely in favour of the sale.
Which leaves us, theoretically, presently, with three defenders; George Edmundson, and notably, Filip Helander and Niko Katic.
Neither of the latter two got a good enough shout last season at showing their worth, and one of them lost their place through injury.
But we do know historically just how good Katic is capable of being, while Helander's CV is pretty respectable to say the least.
In short, are we now ready to finally see the Croat fulfil his potential and cement a place in the XI at long last, alongside the Swedish international?
There's little doubt, on paper, that's a hell of a defence. Helander with his positional sense, maturity, leadership, and grace, alongside Katic with his blood and thunder, power, goals and energy.
It's about time Katic, aged now 23 and fast approaching 24, finally affirmed himself in the first team properly – Steven Gerrard has managed him strangely at best, and we're losing patience on the giant defender's chances of getting a real and meaningful shout at the central pairing. We hope the manager finally relents and just lets him play.
Meanwhile there's Helander. He had a couple of good games, his performance in Portgual being the notable highlight, but we hope and suspect there's a lot more to come from him. You don't play for four seasons in Serie A, one in Sweden and a bunch for your NT while making a healthy number of starts in the Champions League if you can't play a bit.
It's definitely a way forward, and it would be a central pairing we think a lot of fans would like to see.
And George Edmundson plus AN Other would do a good job of being the full picture for Rangers' defensive pool next season.