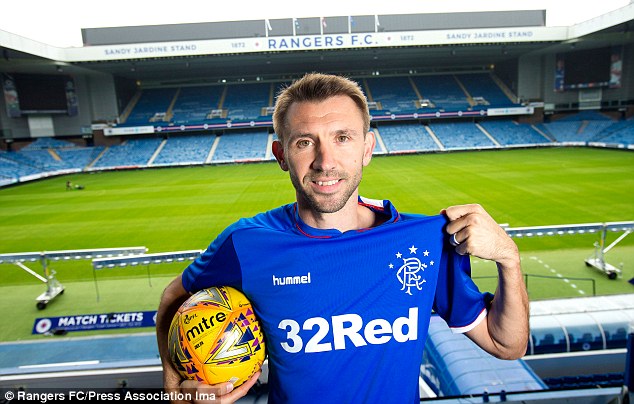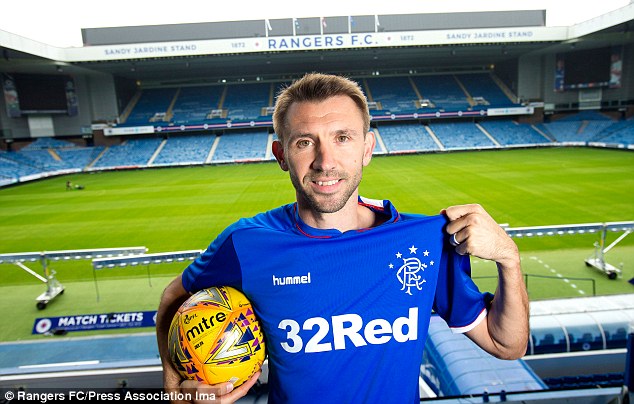 It can't be denied that Gareth McAuley was a strange signing. A Gerrard recruit, the NI international and PL stalwart was certainly one with age against him, but as a CB he didn't really need to be a spring chicken, and statistically speaking Rangers' defence was never better than when he was in it (look up the numbers if you don't believe me).
But for whatever reason, he never held his place, then he got injured. Que sera.
He did, however, concede after he left that playing for the Famous was absolutely one of the top two highlights of his career along with playing for his country, so he certainly didn't hold his slightly negative time at the club against us.
Which makes his recent comments so much sweeter, and more than a touch canny too.
Speaking about Celtic's 9IAR*, McAuley said:



"I actually feel sorry for the Celtic players," said the former Ibrox ace. "They didn't win the title on the pitch, they were handed it. They have officially been crowned champions, their ninth success in a row, but this triumph will always be tainted and hollow. They'll never be revered in the same light as the great Celtic sides that won nine-in-a row between 1966 and 1974, or the Rangers teams between 1989 and 1997. Those players are Old Firm royalty. They won Championships after titanic and terrific battles against top sides. Yet, the Celtic sides of the last nine years, while successful, will be remembered for winning titles when Rangers weren't in the league and then being handed the title. Listen, I congratulate Celtic on their nine in a row, but it will always be thrown back at that team [that they didn't win it on the pitch], and that's a shame. Unlike the Celtic teams in the 60s and 70s they'll always be an 'if' or a 'but' that will be labelled at this team. In a way I just feel sorry for the players, sorry for the ones who have been there through it all. Obviously they've won leagues when Rangers haven't even been in the league with them, and this season had been cut short. Listen, they were 13 points clear and they kicked on in the back-end of the season and they were going to win this nine in a row anyway, even though it was cut short, but I just a little bit sorry for them. It is a little bit hollow. Being an ex-player I know what you need to put into it [to win a league title]. Scott Brown is a great player, he's been there all along, he is Celtic, he's the driving force, he's the winner, and it's the winner in him that I don't think will be fulfilled, because it'll always be thrown back at them that they won leagues without Rangers and this season was cut short. Neil Lennon would have wanted to win it on the pitch, he would have wanted to celebrate with his team on the pitch. I know Lenny and his character, and all this stuff saying this was the best team and he's enjoyed this one the most, and that was just to wind up the Rangers fans. I feel there's a wee bit missing from it. The big thing is now for Rangers is to try and stop ten next season, if we can get up and running."

Quite a lot to chew through, obviously, but his comments are absolutely fantastic. They're dignified, and even express (faux) sympathy for Celtic players – he pretends to take their side, when in fact he's throwing the absolute farce of this 9IAR* right back at them (and the fans) and nailing so much of what is invalid about it.
Did he say this stuff to wind them up? Absolutely. But if Celtic and their fans are going to swarm this site to try to validate their 'achievement', responses like McAuley's are bang on.
Well played sir.