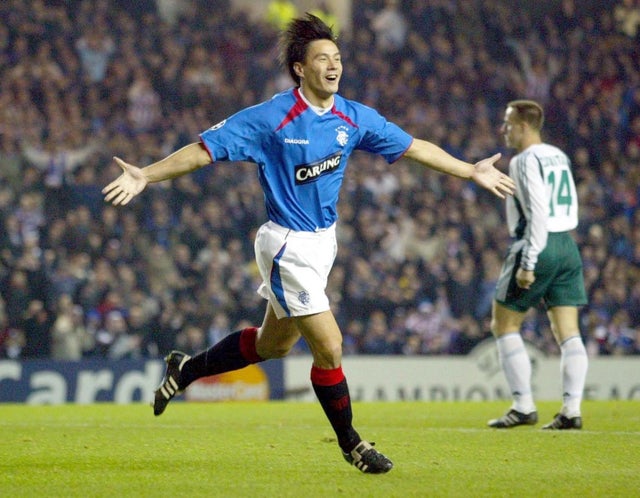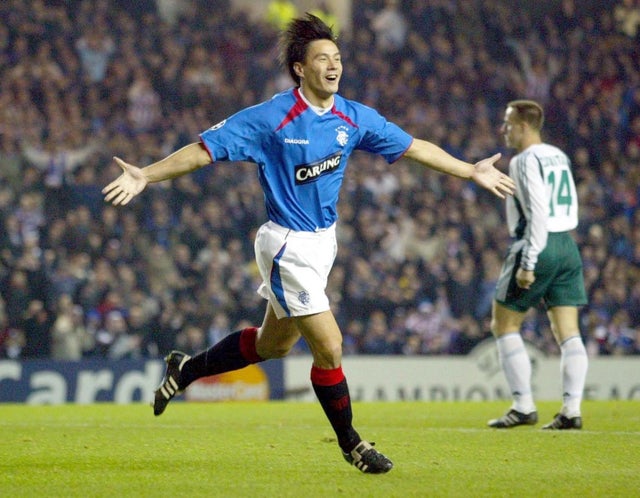 Ibrox Noise put out a straw poll this morning on our media channels – which striker of the past 30 years was, at their peak, the finest?
The choice was a slight experiment, by including Nikica Jelavic, Super Ally McCoist and Alfredo Morelos.
The winner by an almost embarrassing mile was Super, as well it should have been, but some replies did allude to a striker who we'd toyed with including:
The greatest striker that never was; Michael Mols.
Make no mistake, Michael Mols was a phenomenon – this Dutch Master was on his way to being Rangers' Henrik Larsson or even better, with a level of technical class and composure quite literally never seen before in his position at Ibrox.
We've had great goalscorers, great target men, and great partnerships – but Michael Mols was one of the most gifted players we've ever seen in our shirt, very much up with the quality of the God that is Brian Laudrup.
He was a duck to water at Ibrox, and in 79 appearances with us he managed a staggering 38 goals, including 7 in the Champions League in 20 appearances.
Make absolutely no bones about it, Mols was absolutely world class by any definition, and the reason PSV booed him was because he was the direct rival to their own star striker Ruud Van Nistelrooy for the Dutch shirt up front.
That turn, that shimmy, that incredible drop of the shoulder, and those sumptuous finishes – time and time again he showed just how extraordinary he was, and this was a lad on his way to the top of the game.
Then 'that' night in Munch which cost Rangers so, so much.
The better team on the night by miles (Even Oliver Kahn admitted he'd never been under such pressure by an away team) Rangers of course 'should' have won or at least drawn, but it wasn't to be.
And the biggest crime of the night, was Kahn's tackle on Mols, an honest but slightly reckless one which basically cost the Dutch Master his career.
Mols was never the same after he lost his ACL. His game relied on it, and mentally he was broken after that – couldn't trust himself any more, and was unable to deliver the quality he had before.
July 1st 1999 to November 3rd of that year – was the peak of his career and some of the most astonishing football we've seen from a Rangers striker.
Oh what might have been.