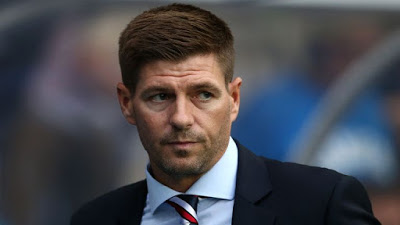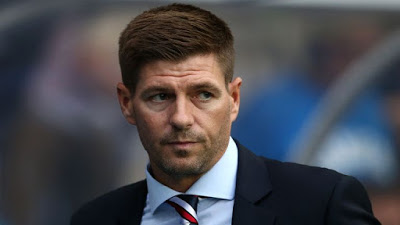 Steven Gerrard has admitted he's considering his future, following his veiled concession that he's lost the dressing room.
The manager, forlorn after Saturday's horrendous display at Tynecastle, has been under increased scrutiny after recent months, and following Ibrox Noise discussing the story of his alleged losing of the dressing room some weeks ago (resulting in abuse aimed at us, of course), Steven Gerrard has thinly implied the truth.
He said:
"I need to think. The plan was to have a day off tomorrow [Sunday] but I need to think hard about where we are at as a group. I need to do some real serious thinking in the next 24-48 hours. I just need to think, I am feeling pain right now because I want to win here. I am desperate to win here, but looking from the side today I didn't get the impression that the feeling among my players was the same."
Steven Gerrard has now officially called out his players for not playing for the club, which can only suggest he's as close to admitting he's lost the dressing room completely.
Which, of course, is paradoxical because this same group of players fought blood sweat and tears in both Europa League last 16 games.
Sort of paradoxical – it appears they were playing for their own glory, their own showcase at the highest level, but when it comes to the bread and butter of the SPL and domestic football, they're no longer delivering for their manager.
We never claimed factually that Stevie had lost the dressing room, but we did bring to you the fact the story of such a claim was out there, and we discussed it with you.
This earned us a tonne of abuse, and we make no apology for discussing all subjects and content relevant to the issues of our club.
We will always do that. We will always stick to what we hear, know, and learn of from various sources of information, and if you don't like what you read, there are many other sites out there you might prefer, most of whom just rip off the tabloids anyway.
As for Stevie? It's looking ominous now, and we'll discuss it over the next few days.