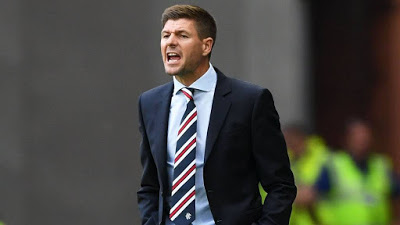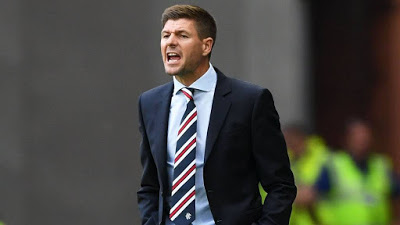 With Rangers fans crying out for creativity, energy and pace, the absence of Northern Ireland international Jordan Jones from both the starting XI and bench has raised an eyebrow or two.
Among Rangers' recent poor form, the former Killie man certainly couldn't be accused of being part of the malaise given his absolute axe from first team affairs and more than a fan or two have mentioned this to the site and wondered why he still couldn't get any kind of input.
After all, this is a regular for his country who's delivered at that level many times, and we know he's more than capable in the SPL having done it for Killie, so we're not sure why the manager isn't seemingly interested in using him.
Lord knows, the existing solutions haven't worked, with Ryan Kent off-key, Sheyi Ojo just not up to it and few other options being worthy. Brandon Barker, anyone?
With Jamie Murphy tearing it up away at Burton on loan, Gerrard cannot call upon his services either, so why he's overlooking Jones better people than us can tell you.
One comment claimed the winger isn't even good enough for the Scottish Championship, which certainly raised an eyebrow, along with his assertion that Matt Polster wasn't either.
We really do get the impression some supporters expect us to have Ronaldo and Messi in reserve.
And while we doubt Jones will tear up the Camp Nou or Turin any time soon, surely he's the kind of player the manager has to look at in order to freshen things up?
To this date, the 'trident' of Kent left, Jones right and striker centre still hasn't been tried, a trident which was anticipated by many before the summer.
Either way, we'd love to see the manager freshen things up properly this weekend, and with results the way they have been, what on earth is there to lose?
Would you bring Jones (back) into the fold?