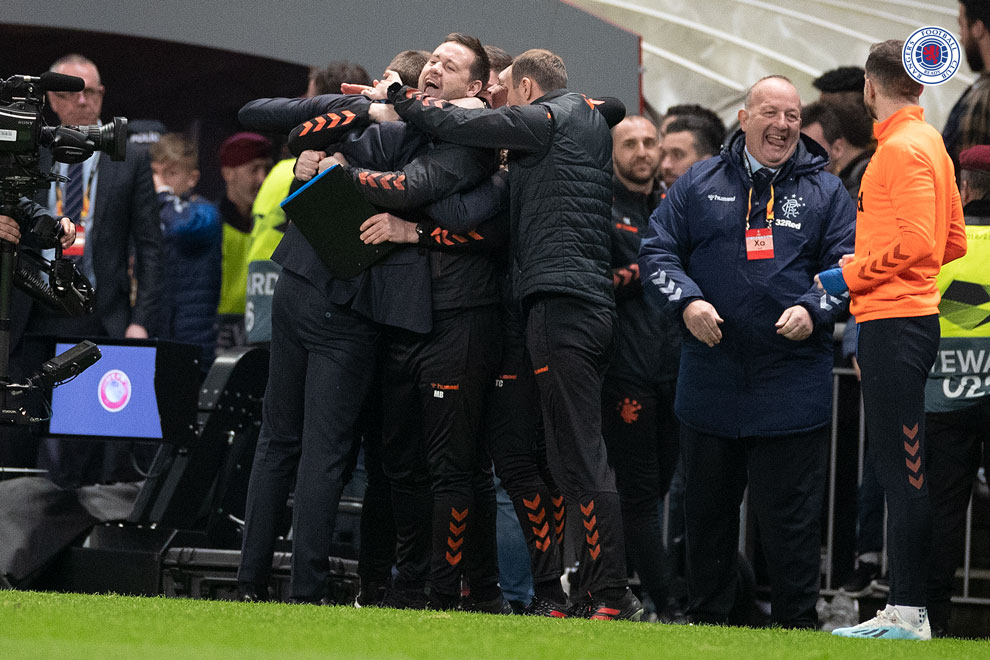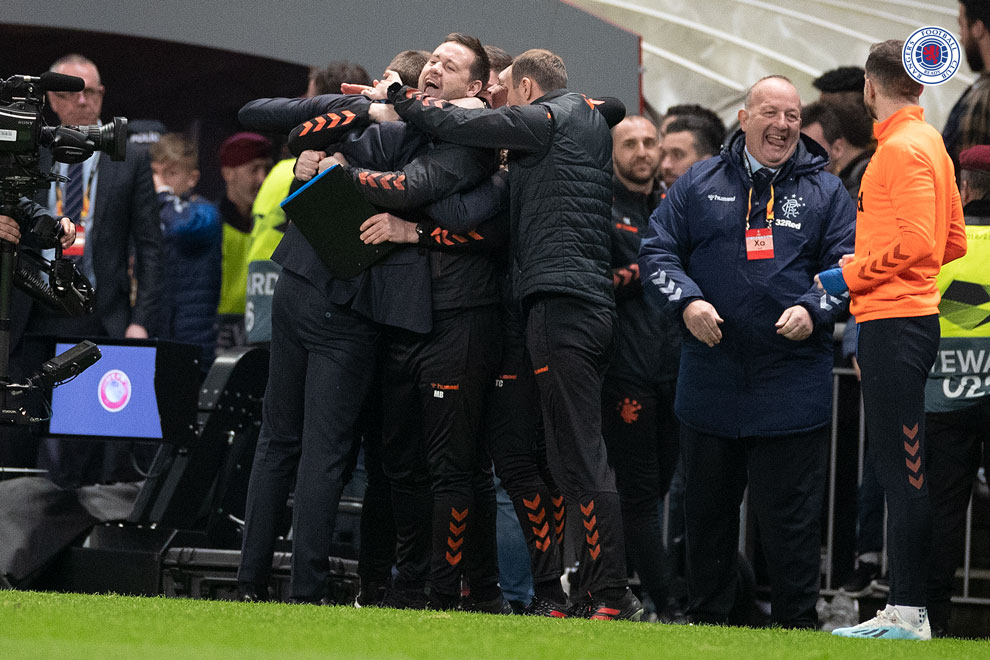 Rangers produced a gigantic display last night, a display good enough to deservedly beat Portugal's most in-form side.
But how?
What was the difference here – how could a side this hapless domestically rise this well in Europe? While Ryan Kent explained the lack of pressure helped, we have to look at the tactics to see what the difference actually was, in concert with the rest of Rangers' European exploits.
The difference simply is that Rangers use the ball far more clinically than their opponent at this level.
For example, last night, it was 70% possession for the home side, not far off the display at Ibrox, but while Braga put two away in Govan, both were wonder goals and neither was based on team play – they were individual and speculative efforts which were clear worldies.
Rangers, however, took their chances in the home leg, and got a little fortune, and were just more clinical on that front.
Fast-forward a week – there was a scare certainly in the opening minute, but that aside, the home side did not really test Allan McGregor once, despite all their possession.
Frankly, the mesmerising Trincao aside, they didn't really play at all, didn't create, and it was Rangers with by far the best chances, and who were deeply wasteful in the first half.
When Kent put his away, brilliantly, it was the end result of the superiority of the visiting side.
Rangers completely deserved to go through – they were the better side overall. Not in the first leg, true, although way more clinical, but they outclassed their opponent in Portugal and showed the Warby school of having lots of the ball is really completely worthless.
We remember years ago quoting Arsene Wenger who pointed out possession is not as important as it used to be, as a case for our opposition against then-manager Mark Warburton.
Naturally we were derided as not having a clue and how very dare we question our manager.
Nowadays, thanks to that minimal possession and clinical finishing, it is we and Steven Gerrard, and Rangers, having the last laugh because it really isn't how much you have, it's what you do with it that counts.
That's what the difference is, and that's why Rangers are hitting stonking heights in Europe.