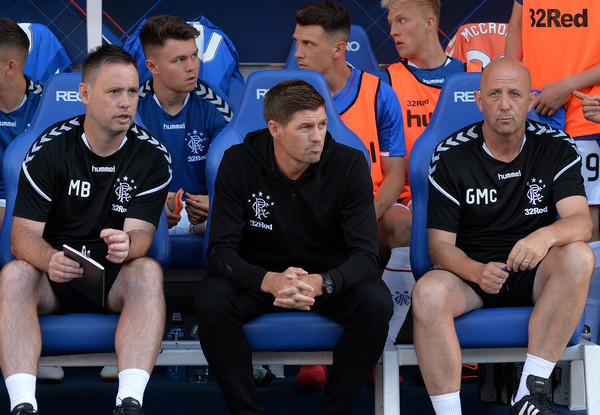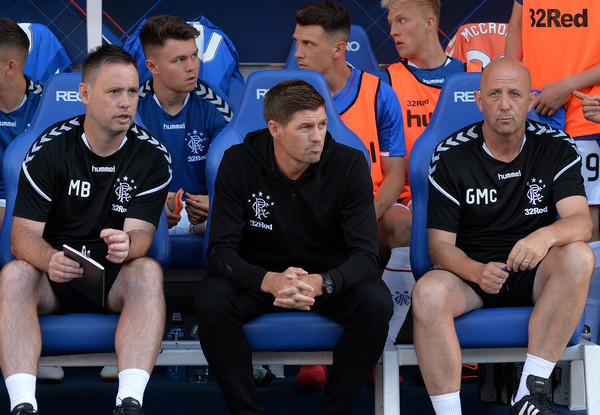 "Steven Gerrard has lost the dressing room".
Apparently Steven Gerrard and Alfredo Morelos had a falling out, the dressing room took the side of the Colombian and now the squad isn't playing for the boss any more.
We heard this one the past 24 hours, following Stevie's public admonishing of Morelos following his miss v Aberdeen.
Is there any truth?
Well, it's evident something isn't right with the team and squad right now. Form since the winter break has been painful, and while we've managed 3 wins of 5, the manner of them has been turgid, while the losses excruciating.
The workrate is diabolically low, the cohesion between players non-existent, few look happy, the spark is absent, and there's a general malaise about how the team is going about its business.
We couldn't tell you if there's been a falling out, but we can clearly see something broke in Dubai.
As Derek says, Gerrard's first mistake on coming home was breaking up a winning team. Following the heroics at Parkhead, his first thought was to make a glut of changes to face Stranraer.
And that unnecessary rotation was part of the problem. See, it's fine if a continuously winning team like Liverpool does that, although they were still held by Shrewsbury nonetheless, but Rangers are still finding their rhythm, and still learning how to win.
Taking that momentum away was a dumb move.
But no matter what the cause overall currently is, the squad is struggling – it's playing poorly, and Stevie's frustrations in singling out Morelos over his miss was another dumb move.
It feels like last year's unravel, but a lot worse.
The team might pick up again, but if there's any truth to notions of dissent and insurrection, it will only be fleeting.
There's no denying we've complained on-site this year about workrate – about sluggish play, ponderous passing and a lack of energy.
If players aren't playing for the manager any more, that is a big big problem.