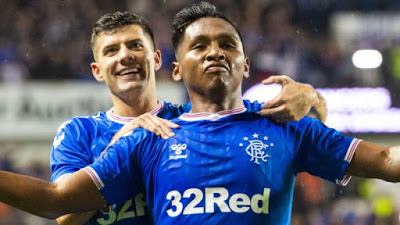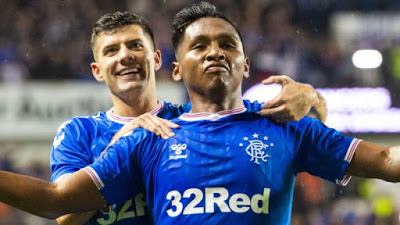 As we mentioned earlier, the front three tonight could be a topic of confusion.
Joe Aribo is wrong for the RW, Sheyi Ojo isn't good enough, and James Tavernier may not be fit enough to start as a radical deployment in that slot, which is something many fans would like to see.
But there is an alternative to all of this, something which frankly could fit things a lot better, avoid anyone unfit playing, and avoid anyone ill-suiting playing:
Jordan Jones and Ryan Kent.
It's been the 'dream front three' for a lot of supporters since we signed the NI international, and for one reason or another, it's never been able to happen – Kent, Morelos and Jones.
Two pacey wide men, both able to cut inside, both able to switch wings, both able to link to Morelos.
It's something a lot of fans have advocated as a really viable front three, ever since the ex-Killie man signed a pre-contract last year.
Indeed, many have waited to see how it would do, but owing to the fact Jones got injured the day before Kent was signed permanently, it's a trio that's never even been able to be tried once.
The fact after all the hype Jones remained at Ibrox, either suggests the winger does have a future after all for this club, or that moves fell through.
Either way, Rangers have a tool at their disposal here, a winger with 9 caps and 3 assists for his country, something many forget he can boast.
Might as well get the best from him, and finally see if that trident does the damage we hope it can.