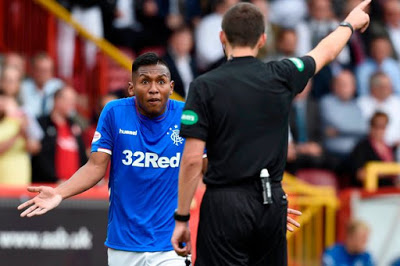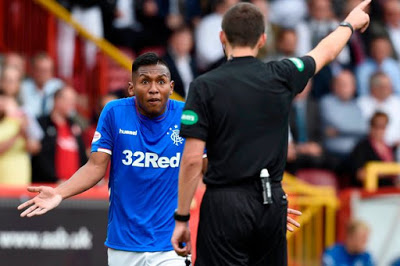 As we know Alfredo Morelos is yet to hear potential punishment for an alleged offensive gesture at Parkhead, but while we went against the grain and praised the SFA for actually handing a Celtic player punishment, a lot of readers were unhappy their conviction was an effective empty gesture given he is to or has undergone surgery.
And that makes us wonder – will the SFA 'even' up the punishment by giving a similar 3-match ban to Morelos?
He hasn't yet been cited for anything, and we'd imagine truthfully if he hasn't by this point he probably won't be anyway, but if he is, it would surely, at this late stage, be nothing more than a response to the (outraged) reaction for Christie's ban.
Whether we agree or not on the validity of any criticism of Morelos' gesture, if he was going to be cited surely it would have been around the same time as Celtic's Scotland winger?
And if he is cited, we can only imagine his punishment being the same.
Which is why, given he hasn't, we really do wonder if the tide is just turning a little in Rangers' favour.
The SFA did not HAVE to cite Christie, they don't care what people think of them – yet they made a decision and Celtic hate them for it. Even their line about 'brutality' we consider ridiculous given it wasn't exactly the most aggressive act we've ever seen.
Yes, he appeared to grab Morelos' groin, but honestly we've seen way worse gotten away with, and we were genuinely surprised they cited him then banned him for a trio of matches.
Will Morelos get the same?
It does seem an absolute 50/50 at this time.