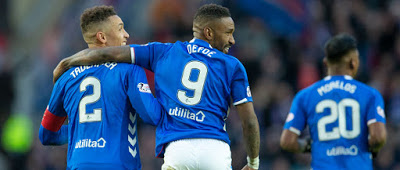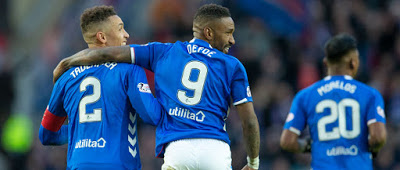 Yesterday Ibrox Noise ran a poll to identify who the fans want as
captain. We posited this hypothetically in the event of present
incumbent James Tavernier being sold, or in the even less likely outcome
of him being relinquished of the role.
We provided 6 options; he, vice-captain Connor Goldson, Ryan Jack, Scott Arfield, Steven Davis and Allan McGregor.
We were extremely surprised by some results and not even remotely by others.
In rock bottom last place Scott Arfield.
We did include the shameless (sorry) teaser that there's an unnamed
reason why he shouldn't be captain, but in every other sense he ticks
every box. And he was your least fancied option with just 1% of the vote. Once upon a time Arfield was many fans' pick as captain. We'd still not object to it.
Second last was Connor Goldson, at 2%.
He's just not a leader, never has been, and shouldn't really have been
given the vice-captaincy. His performance against Celtic was great, and
we hope he takes that forward, but you don't want him to ever get the
armband.
Fourth was Allan McGregor. His slightly
more tempestuous and unpredictable nature the past 12 months led to a
loss of popularity in terms of wearing the honour, and just 4% of the replies would like him as captain now. Still a world class keeper though and we're beyond lucky to have him.
And now we get to the business end:
In third:
James Tavernier. Still only a pathetic 6%, it seems 94% of our support do not endorse Stevie's decision to make Tav the leader. Frankly, that isn't a surprise.
In second, and where the real numbers appear: Steven Davis, with an honourable 23%.
His experience as NI captain, experience as our own in the past and his
outstanding performances and calm make him an excellent choice as a
captain. He'd be infinitely better at the job now than he was a decade
ago.
And your winner, by a landslide, as if you hadn't guessed:
Ryan Jack, with a monstrous 64%
majority. This was unequivocal, and despite such strong theoretical
contenders, such as Davis and McGregor not to mention Arfield, Jack
absolutely runs away with it.
He's definitely the fan
pick to be captain, and despite Stevie's clear admiration for Jack and
how few have improved under Rangers' manager like the ex-Aberdeen
captain, we have no doubt he regrets his choice of Tavernier given what a
leader Jack now is.
In truth, we'd be happy with any
of Arfield, Davis or Jack. It's just great that we have so many leaders
out there whether they wear the armband or not.