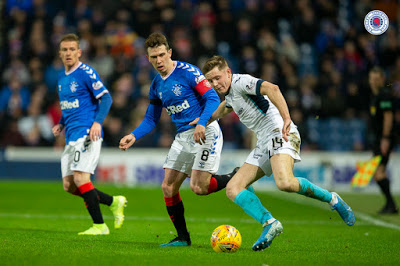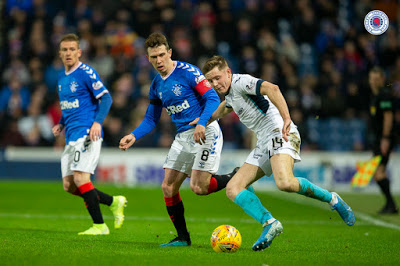 Steven Gerrard made a massive decision last night which went a tad under the radar. It was a decision an Ibrox Noise poll from a week or so ago endorsed hugely, and it was the first time we'd seen it.
Despite Andy Halliday and Steven Davis previously having been Rangers captains, and the captain of Canada in the XI as well, the honour was given instead to the clear fan choice for the honour, in Ryan Jack.
We suggested in the same period that on some level the manager probably regrets the choice of captaincy with James Tavernier, given just how superbly Ryan Jack has developed as both a player and a leader, especially under this manager, but last night was his debut as the captain.
Naturally no one would make any judgements on his 'performance' as captain, but we will admit the one area of the team which appeared smooth, organised, and well-oiled was midfield, but then with Davis, Jack and Arfield, it would be hard to expect anything else.
But it was more the symbolism.
It wasn't Canada's captain who got it, it wasn't NI's and a former Rangers captain who got it, nor was it Halliday who's been captain many times before:
It was Jack, the man many pick to get the honour for real down the line.
And that for us told all we need to know about the esteem Stevie holds Jack in.
So do we.