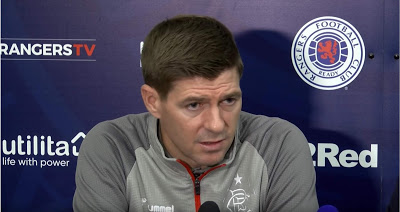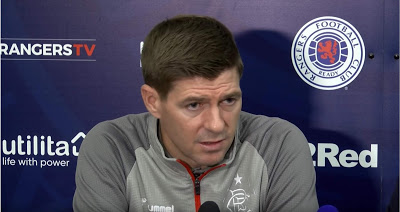 Rangers manager Steven Gerrard has failed to deny that Jordan Jones and Brandon Barker are vulnerable to exits after merely confirming there's no hard interest in them.
Barker is not especially popular with supporters, and is evidently not good enough for the club, and was a panic signing, so his exit wouldn't be that shocking – the only shock was the four-year deal given him.
But the Jones situation is baffling, and we cannot tell if we're coming or going with the NI star.
Either way, the manager has not rejected talk of their exit, only going as far as to say there's been no 'calls' about them.
As we said earlier, four clubs are looking at the former Killie man, while Barker's performances have been so poor that no one has even been linked with him – we'd imagine some league one or two mob will get plastered all over the press as wanting him on loan.
But Stevie's lack of denial that they could leave does suggest he's probably not really that interested in either of them any more.
If he ever was in the first place.
See what happens over the next 48 hours.