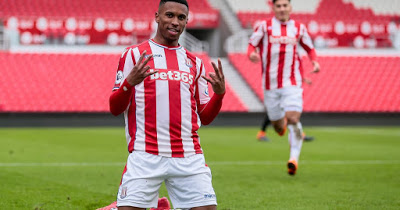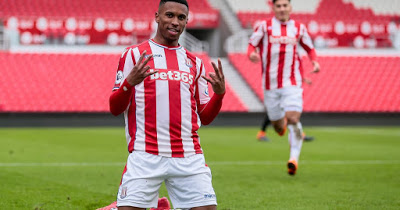 Sky Sports today confirmed Rangers are seeking Stoke City's Tyrese Campbell, but face predictable competition from Celtic who also want the 20-year old striker.
Cross-border rules will allow either Old Firm side to secure the forward for around £300,000 or they can wait till the summer when he's out of contract, but it's more likely Rangers would be keen to get him now, given Celtic just signed Polish forward Klimala for around £4M.
Campbell's contribution this season hasn't been outstanding, with just four goals in 17, but his career tally in the PL 2 plus League One is more promising with an overall of 48 in 106.
This is, however, a notably lower standard than the Championship so Rangers are taking a bit of a risk, even a low-cost one, that the SPL will get the best out the hitman.
The son of former Everton striker Kevin, Tyrese is probably about ready to take the next stage in his career, but we can't help feeling Celtic are only interested in order to stop Rangers.
Some things never change.