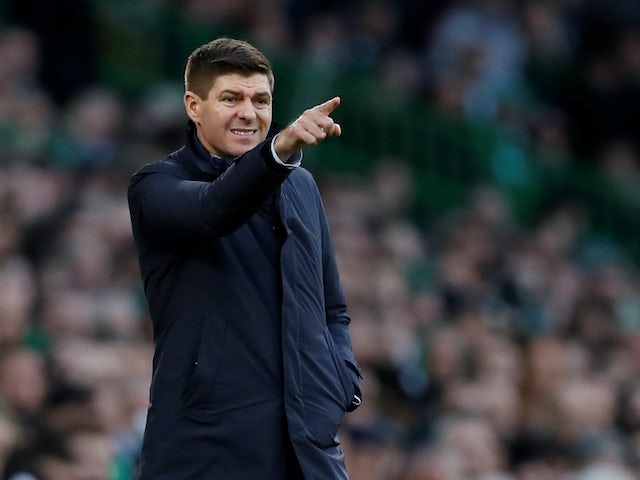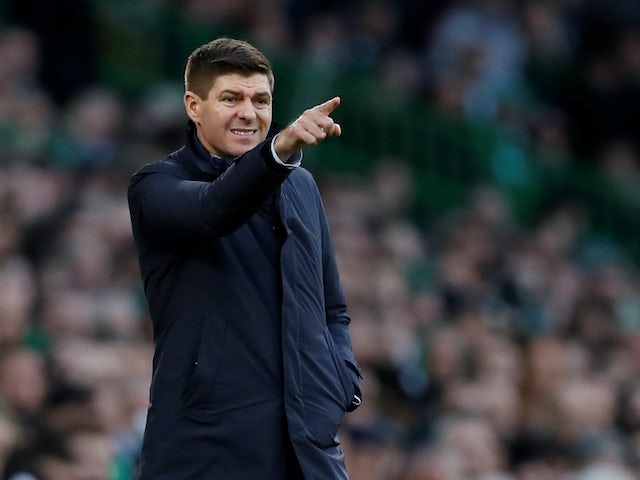 Did that really happen? It scarcely matters, but here's some ratings for you:
McGregor:
Some of the worst we've seen from him lately. Didn't command his box, especially in the second half, and was beaten easily 3 times, if you include the goal that wasn't. Didn't make a single substantial save. 5
Flanagan:
We dearly hope Stevie has learned now that Flanagan's miles off the standard needed for a Ranger. He provided the odd decent spot of defending (we counted one good tackle) but overall offers nothing and plays by the numbers. 5
Goldson:
Untimely slip aside, by some distance Rangers' best starting player – read the game better than anyone, stopped a goal or two himself, and used the ball well. We're seeing this guy in a new light now and starting to appreciate what he does more. 7

Katic:
Struggled. Was seen done for pace, made a few positional errors and wasteful with headers. Weak display from a normally energetic defender. 5

Barisic:
Got a few good balls into the box, but wasn't on his game either. Not the worst he's ever played but just couldn't get into this one as much as he'd want. 6
Davis:
Uncharactistically flappable, and made some crude fouls. Lacked his usual assurance and struggled to get much of the ball, unlike normal where he dominates it. 5

Jack:
He's been abysmal since before the Old Firm. We'll have a piece on this one later, but he's going through a spell of horrible form right now, and while we back him to get through it, right now he's a liability. There's talk his half time substitution was for an injury, and it may explain why he's so off the pace at present. 4
Kamara:
He's having, simply, a terrible season, and while he sometimes flirts with being reliable and useful, this wasn't one of those times. Just lazy, lacking in concentration, and overall not good enough. Was a huge factor in the losing goal. Bring back McCrorie or better yet select Docherty. 4
Aribo:
Heavily involved, but, assist aside, shockingly wasteful with what he got – very profligate, and just didn't ever make the right decision. 5
Kent:
Great goal, but aside that, as we said earlier, just not having the impact we need from him. The Kent we wanted back still hasn't surfaced yet. 5

Defoe:
This one explains our problem with Defoe, but he made it even worse by actually having a lot of space and just being staggeringly wasteful with it. Off the back of his new deal, this was a nightmare performance from such a normally studiously reliable performer. 4
Subs:
Arfield:
Worked hard and was one of the few who looked like they were a Ranger – but was unable to turn the tide enough. 6
Polster:
Along with Goldson, Rangers' best player on the day. Some good balls into the box, and linked up magnificently with Aribo. Defended well, and frankly Stevie should be ashamed of himself for giving this guy so few minutes up till now. 7
Ojo:
Why?
Manager:

Steven Gerrard has been playing with fire – and fans have been defending it – but at Tynecastle those rotten 2020 performances came back to bite Stevie on the backside, and we're starting to get the feeling he and the players thought they won the league on the 29th. Since then the performances have been non-existent, and till Hearts, we were getting away with it. Gerrard, to be fair to him, holds his hands up in saying 'we' are all to blame for this, so he's taking responsibility. But to lose to the bottom side in the SPL who haven't won since October is the worst result and performance in his managerial reign. Sorry, but it's a 0 on this one. 0