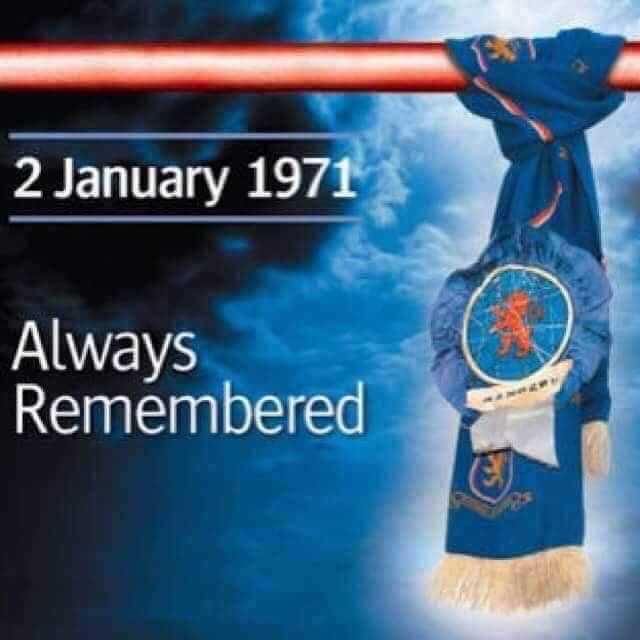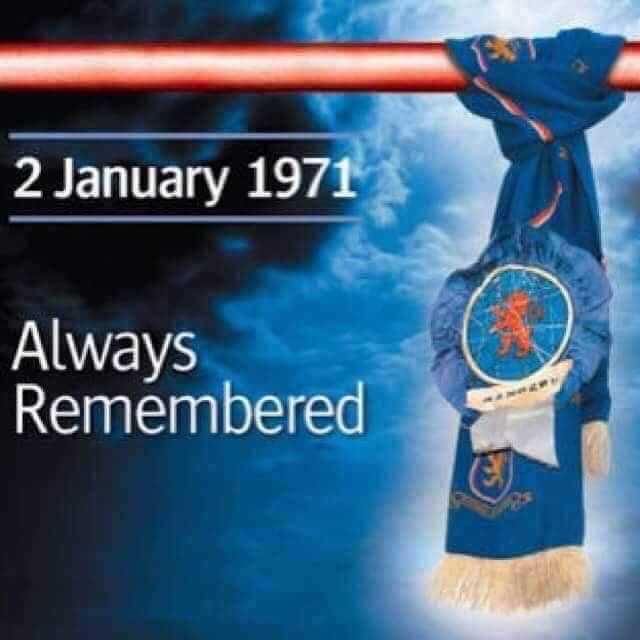 2nd of January 1971 is a date no Rangers fan, or football fan, will ever forget. The 66 absent friends who never came home from a game of football lost their lives that day in Stairway 13's collapse.
Today we honour the lives of those who should have grown old, those who never got to celebrate another Rangers win, those who never got to return to their families.
For all the nightmares Rangers fans have ever had about the hellish last 7+ years, we have to regretfully disagree with Ally McCoist in saying they were the darkest days in our history – to lose 66 of our own, the second-worst disaster in British football behind Hillsborough just cannot compare.
We are grateful for modern safety, modern security, and while things still go wrong occasionally, safety standards are so much better along with engineering improvements and developments, things which allow life to be preserved with more assurance than ever before.
All too late, of course, for our Absent Friends.
We raise a glass to them today, to remember them.
And always remember Bill Shankly was wrong.
WATP