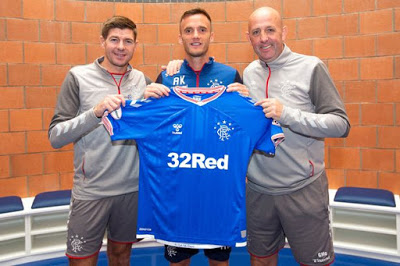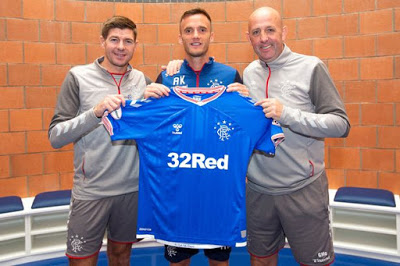 We don't deny it, when we saw Brandon Barker being readied on Sunday we were at a loss. And it's not just Barker – Andy King too is another signing made completely in error.
When we looked at the Rangers bench in total yesterday, in an attacking sense, we really didn't see anything 'game-changing'. Barker did indeed come on, inexplicably, and failed miserably to impress, but yesterday was the first time the squad depth was really put under the spotlight, and for all the pride fans have in the performance, for all the stats and possession and shots, we had no one on the bench capable of changing the game from a loss to a win.
We till can't explain King – we are not going to try to. His CV might have been impressive but a 31-year old loan who barely gets on the bench? That's just a wasted wage, pure and simple. He's not needed and we don't have a clue why he came.
Barker, we admit, was a more obvious reason – we didn't think we were getting Ryan Kent, so went for plan… Z, frankly. Barker, living off one good performance at Easter Road against the mighty defensive titan that is James Tavernier, really didn't inspire us here at the site – his injury history for one certainly wasn't boding well.
And his ability? It's guff. He's not even good enough to be a squad player. Maybe for a Hibs or a St Mirren, but how he got a four-year deal at Ibrox is a complete mystery and a bad error in judgement.
A loan for a year might have made some small sense but a permanent deal for this guy?
At least we can get shot of King in January, we're completely stuck with Barker who must have smiled the biggest grin when he signed that deal.
Ok, we know this article sounds very negative, but we are finding it hard to be as optimistic as a lot of fans are. We can categorically state everyone here at the site is of the same mind – we don't share the mass pride in losing in a cup final. We wanted to win, and we see the technical failures which stopped us doing so. And everyone else seems to be settling for an honourable loss. Even our manager.
But the biggest issue right now is that Brandon Barker came on.
We really really miss Jordan Jones.