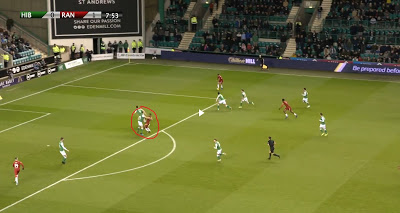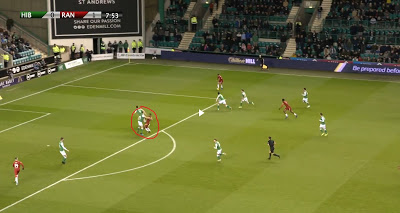 Rangers' win at Easter Road might have been some time ago, but there was one last thing we forgot to mention about the tumultuous three points with its deeply unsavoury overtones.
Amidst all the chaos, in the lead up to Joe Aribo's goal, Ryan Porteous, later getting a rightful red card, had already signalled his intent with an off-ball shove on Jermain Defoe in the penalty area which was so subtle as to be missed by many, but so blatant as to be a clear red card in itself.
As you can see from the pictures above, deep inside the area, the Hibs man just blatantly shoves Defoe to the turf off-ball and why a retrospective red or at least yellow wasn't handed him by referee Nick Walsh we'll never know.
Sure, it wasn't the worst assault ever, but it was clear off-ball intent to impede an opponent and it seems that thanks to the goal, it was just forgotten.
Or never spotted in the first place.
Still, at least it didn't ultimately cost Rangers anything, but it did mean Porteous was on the pitch later on to attempt to maim Borna Barisic.
The Beautiful Game.