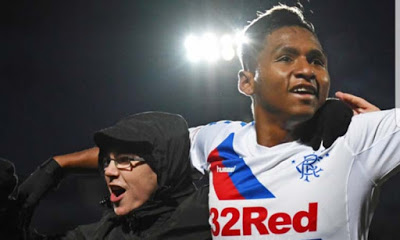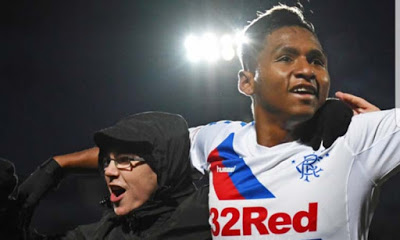 Rangers fans will be pleased to hear Alfredo Morelos has seemingly committing to Rangers for the first time.
Speaking before Rangers' clash with Young Boys, the Colombian striker gave his first genuine indicator of wanting to stay at Ibrox, with nothing but praise for the fans and pride in the shirt.
He said:
"I sweat for this shirt, I run for this shirt, and I want to do things right for this Rangers shirt which is so beautiful. I'm so proud to be wearing it now on a European stage and to be scoring goals."
Previously, Morelos struggled to speak positively of Rangers, often referring to his desire to move south, but with Rangers excelling in the Europa League so impressively this season including his own staggering displays, Morelos now seems a little more content to remain.
Contracted till 2023, the hitman has been in stunning form, even if he had a mini-lull lately, but last night's latest goal in the UEL just affirms his place among Europe's elite.
Furthermore, with his recent announcement of impending fatherhood, it may just be the 23-year old is ready to properly settle in Scotland.
And now this special player seems to be happy to remain at Ibrox for a while too.