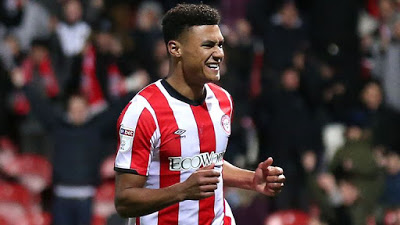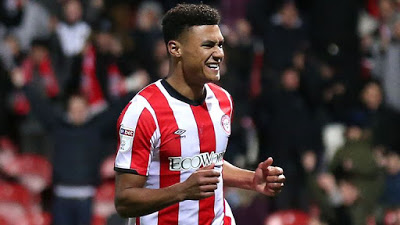 Ibrox Noise was interested to note yesterday's announcement by Sky Sources that Brentford are understood to value in-demand attacker Ollie Watkins at upwards of £25M.
Aged 23, Watkins has had a bright season so far in England's second tier, with 13 goals in 22 appearances and three assists, but the lad hasn't been called up to even England youth teams never mind considered for Gareth Southgate's seniors.
And yet, the value Griffin Park's finest put on the lad is about normal for a player of that age, quality, and statistical pedigree.
Which only makes us laugh that some (read: most) SPL fans not of a Rangers persuasion and certainly of a Celtic one genuinely believe Alfredo Morelos, who is breaking Scottish and European records all over the place, aged the same number of years and doing it for his country isn't worth any more than a £10M.
We've had accusations of being deluded on this site, sometimes even by Rangers fans (!), but not a single supporter in recent weeks commenting on our content has questioned Morelos' monetary value as proposed by us.
And when we see an English kid with a recent Championship record this season being valued at close to £30M it only makes us laugh that a Colombian international with European scoring records and indeed the UEL's top scorer at present and indeed a Rangers scoring record to boot isn't worth at LEAST the same.
Of course not.
Of course, the reality is Morelos' worth is now through the roof. If the time ever comes to sell, Rangers will get a truly scary amount for him.
It will destroy the record for Celtic's crock LB Kieran Tierney (£25M) by at least double, and truthfully well more than that.
But even better yet is making SPL fans fizz by never selling him, and letting him score score score because the boy is clearly happy at Ibrox.