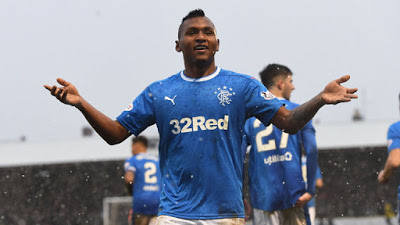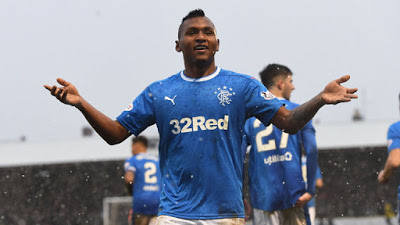 Alfredo Morelos has officially finished the Europa League group stages as top scorer of the tournament so far.
His latest striker against YB put him in a league of his own with 6 goals, with a clutch of players on 5 behind him.
But no one can match the Colombian, who, despite some slightly middling displays v Aberdeen and Celtic has propelled himself back to the top of Europe and the stratosphere of value, and teams will have to dig crazy deep to even make Rangers look their way come January.
Morelos stats this Europa League group campaign have been stunning, with a contribution higher than anyone else in the tournament relative to goals – he really has been the number one player in the tournament and there's no doubting the former HJK star has seen his value skyrocket over the course of the campaign.
But the 6 goals in 6 matches is an astonishing return for such a high level of football, to have done it against teams of the quality of Porto, Feyenoord and Young Boys – the cream of Europe.
It's no wonder we want to hold onto this absolute star.