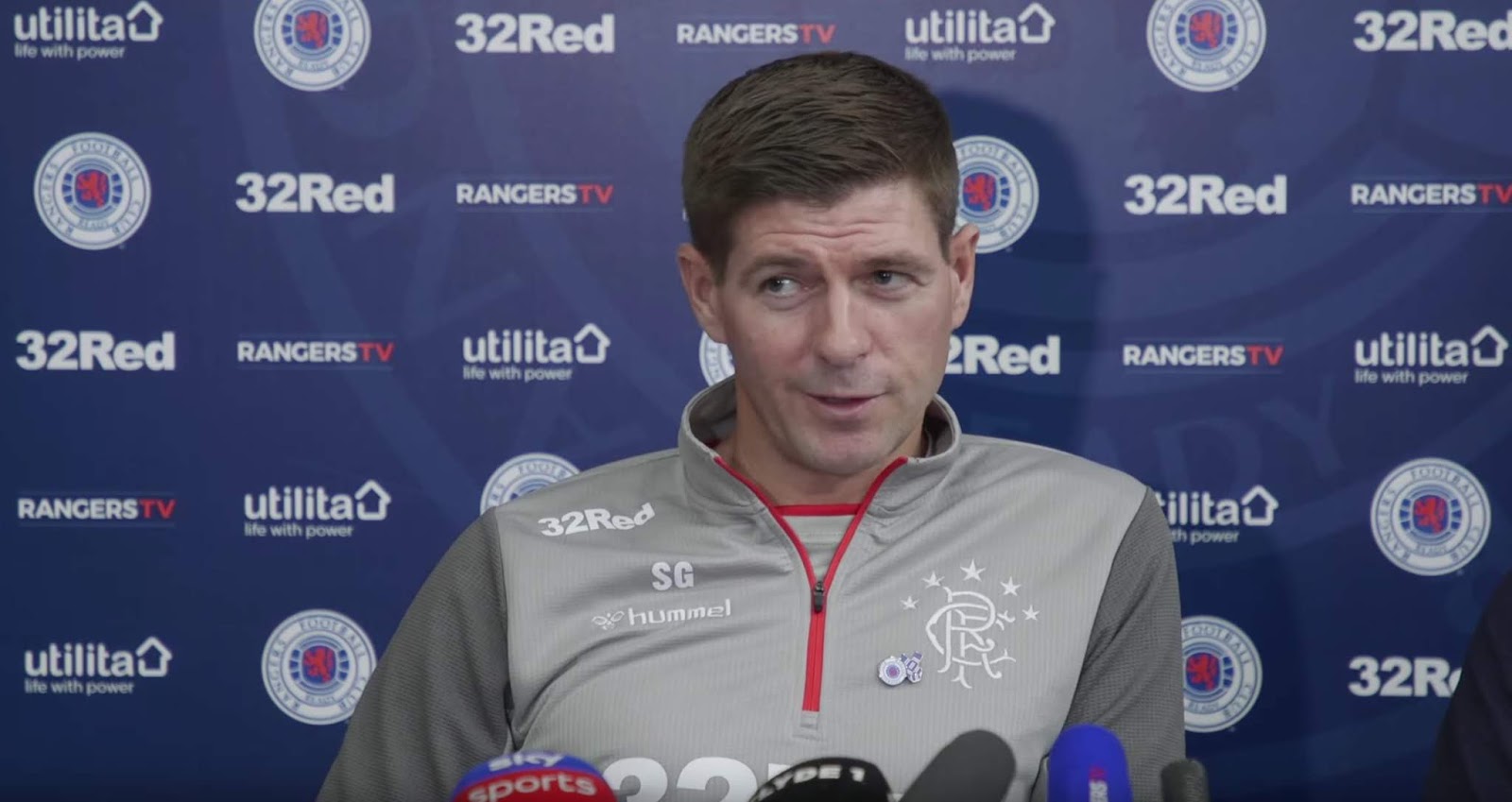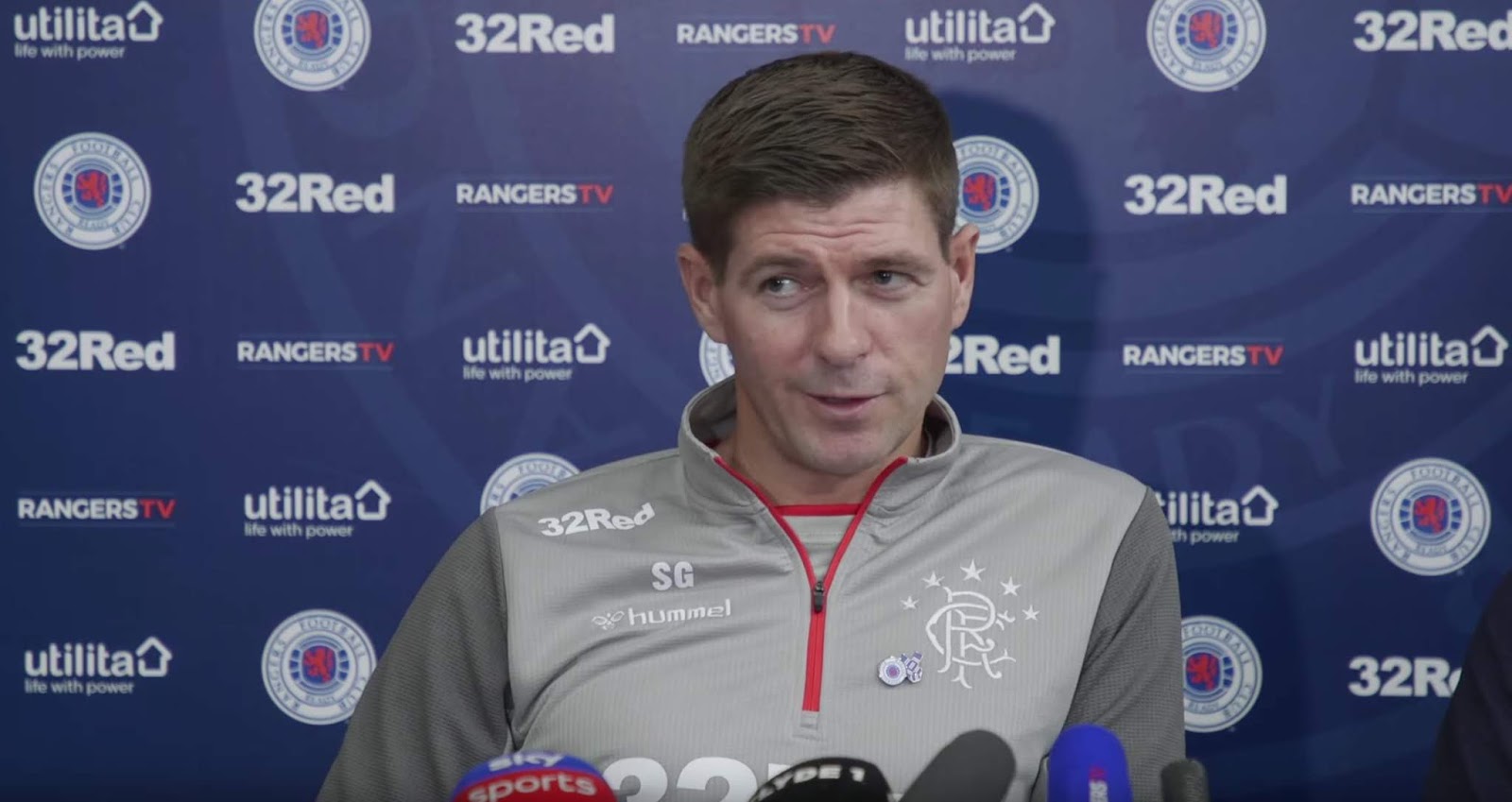 This is slightly more frivolous a topic compared with the more serious subjects we've covered here on the site over the near-decade we've been entertaining you through, but nevertheless we really must give big praise, to of all things, the new background behind Steven Gerrard for his press conferences.
See how they used to look:
Now look at the recently-updated new outfit:
Quite a difference – one with a really bland and beige exterior (who am I, Nick Knowles) and the new one, far more sophisticated with the widely-used deep blue seen on most Rangers products, and in the stadium interior.
It's such a minor change, but an important one – it makes the press hall look way more sleek, smart and properly Rangers.
You're probably thinking this is a slow news day, but it really isn't, as you'll see from the rest of our content streaming out, but we really do love the background these days.
Of course, it was actually updated some weeks ago, but this is the first time we've articulated our praise of it – and it's a change which reflects the improvement on the pitch.
Steven Gerrard looks way better in front of that smart overlay than the previous bland attempts as well.
Plus it used to say SD…