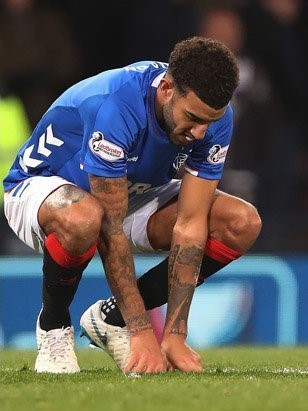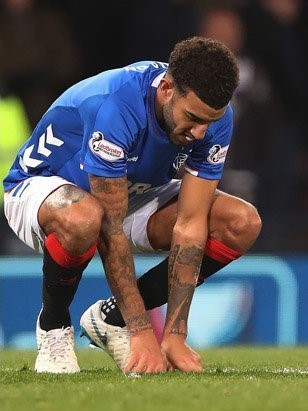 On the day Rangers convincingly secured passage to Steven Gerrard's first cup final as a manager, we at Ibrox Noise wanted to do an intriguing piece on a major dichotomy.
Two Rangers players today stood out as being guaranteed first-picks if fit. They are part of Rangers' core spine and if available at all, will play guaranteed. One even more so than the other.
But while one of these players has allowed this impunity to waste his commitment away, the other has used it to drive him forward and show he deserves and has earned this elitist place in Steven Gerrard's XI.
We are of course referring to the bizarre paradox between Connor Goldson and Ryan Jack.
On one hand we have Jack, who has been pretty much a first-pick under Gerrard, and the most improved player under his guidance. He has gotten better and better, to effectively install himself as the most important player in the team. He is looking like a future captain now, even more so than Scott Arfield, who would still be a fine candidate.
He is untouchable – a guaranteed start, a true heavyweight in the team, but he's used this privilege to ascend himself, along with his incredible new contract, to new heights of quality, attitude and commitment.
Then there's the other end of the scale. Connor Goldson. This increasing waste of a jersey is starting to look like he literally could not give a sh*t about this shirt, this club, or his manager – he appears to know he's untouchable, that he is first choice regardless of his contribution, and he has allowed this privilege to corrupt his commitment.
He looks lethargic, he looks disinterested, his distribution has become appalling, and the number of times others have to bail him out has become almost diabolical.
We're harsh around here on James Tavernier, we know this – but one thing we've never accused him of is apathy. Of not committing. Debate rages over his quality and form, but his attitude in terms of trying his best and never hiding has never been in question.
Goldson, however, has gone the opposite way to Ryan Jack – he has become sterile in this team, and it's evidently not helping other players. Tavernier bails him out, Helander's form suffers, and most of his lobbed balls forward go straight into an enemy shirt.
Jack, on the other hand, fights harder for every ball, he screams for everything, runs everywhere, scores, harasses, creates and never stops working for the team, his team mates, his manager and his fans.
Both of these players are immune to being dropped – but one of them earned it by pure hard work.
Shame that doesn't apply to both.