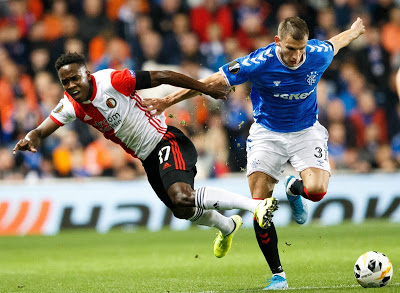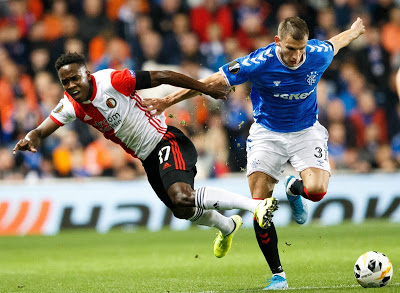 Steven Gerrard has been dealt a gigantic potential blow after revealing Croat star Borna Barisic is a last-minute decision for tonight's crunch trip to Rotterdam to face Feyenoord.
As we discussed recently on the site, home MVP Steven Berghuis is set to be Dick Advocaat's main threat, and after doing limited damage against Rangers centrally under previous manager Jaap Stam, the Dutch international is now on the right of a trident, where he's infinitely better suited.
And we suggested we were glad big time it was Borna Barisic he would be facing and not James Tavernier.
With the Croat now under threat, that would leave Andy Halliday and Jon Flanagan as deputies, and as honest enough players though they are, they can't touch the established first choice and his absence would leave Rangers a lot weaker in a vital position.
Steven Gerrard will be desperately hoping Barisic pulls through and this was all a precaution, but he did take a few whacks at Hamilton and we wouldn't be shocked if he was sadly forced to sit this one out.
And that leaves Rangers' left flank deeply vulnerable to Berghuis' potential damage, which we believe Barisic would have been able to withstand.
Halliday and Flanagan would be very much coming in from the cold against one of the UEL group's best-performing players in the former Watford man, and that's a lot to ask at a tough away venue and for their first starts in many weeks.
We know they'll give it everything, but if Barisic doesn't make it, Rangers' other three stoppers will need to help even more than usual on the left.
A KO place may depend on it.