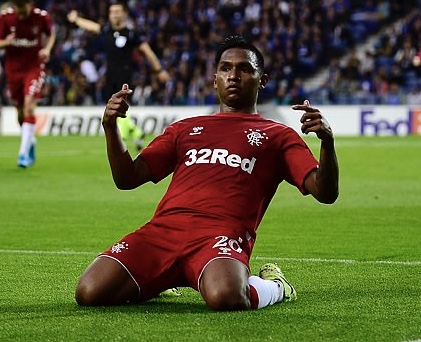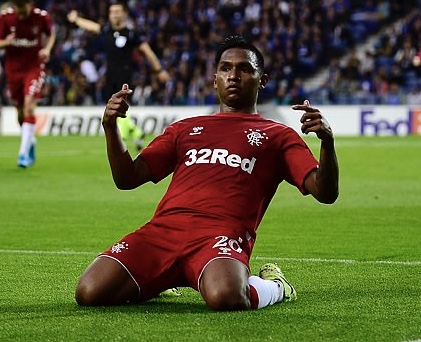 Alfredo Morelos is going here. Alfredo Morelos is going there, Kamara will be leaving Rangers in January, and Tavernier will be playing on the moon.
I don't know about you, but over here at Ibrox Noise we are
now absolutely
fed up with the never-ending transfer circus surrounds our team.
In 2017,
Alfredo was just in the door, and three months later we woke up to the news that
Aston Villa
were
one of five Championship clubs tracking in-form Rangers striker Alfredo Morelos
.
Clearly someone with Celtic leanings had woke
n
up
that morning, realised
Alfredo could play, and was already trying to sabotage our team
, by asking anyone, anywhere to come in and buy our best players.
Yep,
you're
that obvious Mr. Sutton.
Then for three winters in succession, almost like clockwork Gerrard has had to put out the exact same
"news" release
saying
Alfred is not going anywhere over the winter break
, and every year we get the exact same drumbeat that Alfredo is leaving.
Because
Gerrard seems so
relaxed and
confident about this, now makes me one wonder if
all Range
rs players have something in their contract, which stipulates they cannot negotiate a transfer outside of the summer transfer season?
It certainly could explain a lot.
So, i
s
all this noise
the work of the players' agents? Or, is it the work of
obsessed
Celtic fan
s, who
dress
themselves
up as
"
neutral journalists
"
, who
just
want to
tear apart
our team
?
My bet is on the Celtic fans
, because you
just
never hear about Celtic players being the
centre
of so much speculation
,
from so many different
English
clubs.
In fact, we are now at the point tha
t
it seems the entire Rangers team is up for grabs
every single transfer window.
Aside from the
now solid
fact that we have been bombarded by
so much fake news from so many supposed reputable newspapers, it's making all our heads spin,
it is clear that
Alfredo Morelos would need his head examined if he went anywhere in January.
E
ven if Rangers fail to qualify for the play-offs
the problem is
Alfred cannot play for any other team
. The reason is simple. H
e is cup-tied.
So, there is absolutely no
incentve
for Alfredo
to go to an
y
other team in the January window.
Then there are the teams that Alfredo is being linked to.
Aston Villa is a name that
has
c
o
me up every year,
as has Bordeaux,
but let
'
s be honest
here
. Why would Alfredo want to move to a
n English
team that would almost certainly end up in the middle of the English premier League?
He would not be able to strut his stuff in the Champions League, or in Europa.
So
,
unless the English team making the offer can guarantee European football
every year
, it is clear that Morelos will not be going to them, period.
T
hat
then
leaves us with the following six teams Liverpool, Leicester, Chelsea, Man City, Arsenal, Manchester United
as the best
potential likely candidates.
Of these I could only see Leicester mounting a serious offer.
However, I
just cannot
see any of these teams modifying any of their game plans to accommodate Alfredo's style of play.
As his prior manager has already noted, Alfredo is a goal-scoring genius,
but that is only
because the entire Rangers team is constructed around him. And even when he is not scoring, he is usually dragging defenders the wrong way.
The truth is h
e is not going to get the same care and attention in the English league
. If he fits into the team he fits in. If he doesn't, then he will be dropped; a
nd all these teams can afford
very
tall,
very
technically gifted, proven goal-scorers, and I really just do not see them taking a risk with Alfredo.
But what happens if we do
suddenly
get a serious offer for Alfredo
from a team that Alfredo could not say no to
. How much is he really worth.
Because we are looking at the English top six, then we have to look at 80 to 120 million
range
.
Rangers had to spend all their profits from the Europa League,
seven million pounds, just
to buy just one player from Liverpool, who had not even played one full game in the EPL.
If they want a proven goal-scorer, someone who has proven they can already score against the top teams in the world, then they need to start dishing out their
humungous
cup winnings to us.
Fair is fair, and the top English teams now rake in close to a quarter of a billion a year.