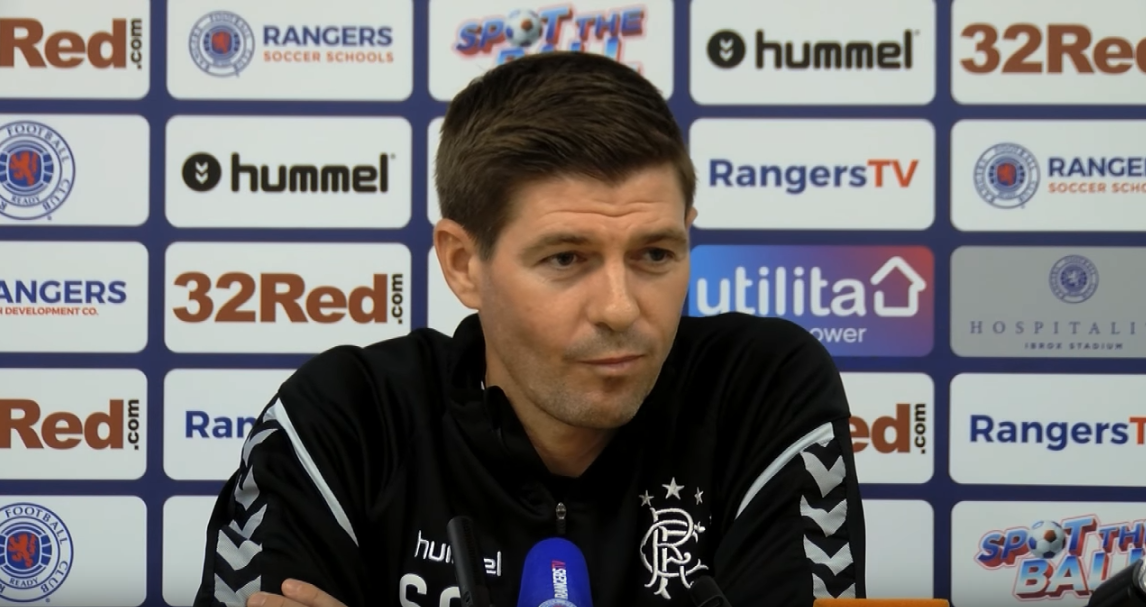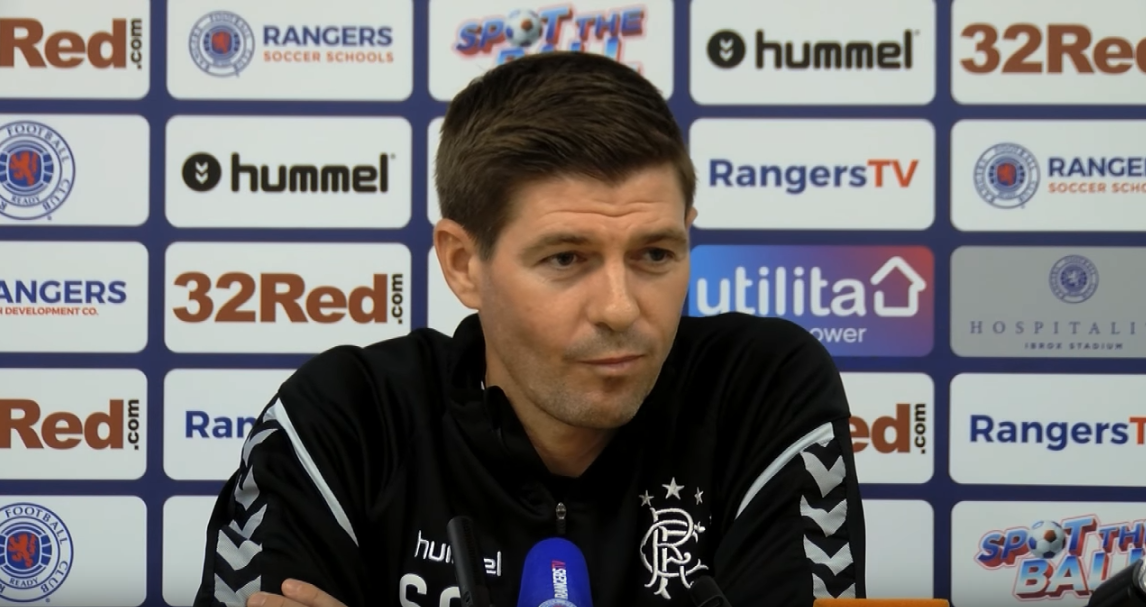 BT's Emma Dodds was on the receiving end of an infamous Steven Gerrard takedown after the reporter's question was amusingly crushed by Rangers' manager.
Speaking before his side dismantled Ross County, Gerrard was giving his usual pre-match media duties, when the unfortunately interviewer tripped up a touch, giving Gerrard an amusing put down which, in fairness was taken in good spirit.
It went a little like this:
ED: "How concerned are you about this one given recent away performances?"

SG: "You mean Hearts…?"

ED: "Yes Hearts."

SG: "…Because we were very good in Porto, you saw that, you were there…"
Gerrard did this with something of a smile on his face, a tinge of acid lacing his reply, enjoying clarifying the precision of the question because the team certainly WAS good in Portugal, and indeed 'recent away performances' only really covers the atrocity in Edinburgh in truth.
Rangers went on to destroy County with ease, with maybe Gerrard's most accomplished domestic display this season. But he was at pains to remind the hapless Dodds it wasn't an isolated incident.
Quite right!