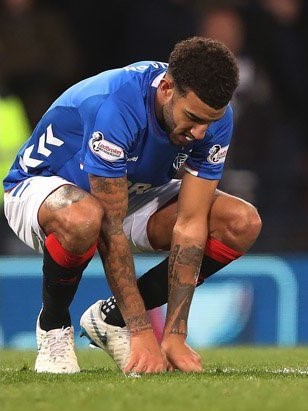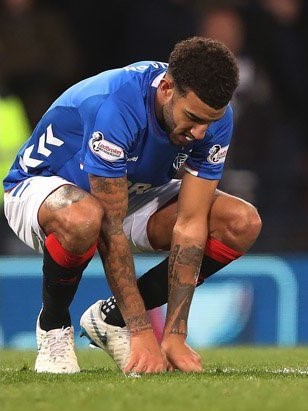 While we aren't explicitly blaming Steven Gerrard for that loss (He wasn't on the pitch was he) his selection policy played a role.
A selection policy which has been deeply flawed since he arrived and against his original principles of earning your place on merit rather than favouritism.
While Rangers' tactics actually weren't half bad tonight, and a win would have been a fair result for the travellers, Gerrard's inability to drop players who don't perform cost the 3 points on an evening when a win was completely within our grasp.
And one stat showed the immunity Connor Goldson in particular has.
The 26-year old defender has played every single European match under Steven Gerrard. No ifs, no buts no maybes.
The ex-Brighton stopper doesn't earn his place, he expects it, and that's simply not what we expect at Ibrox.
James Tavernier has come very close to this himself, playing in all bar one of every European match under this manager, with just the home visit of St Joseph's seeing Matt Polster in his place.
It's this bizarre favouritism, this loyalty which sees complacency – players not earning their crust and knowing they'll play every week as long as they train fairly professionally.
Goldson, especially, is 100% untouchable. While he wasn't the main culprit tonight, he was less than impressive, and it reminds us worryingly of Lee McCulloch's seeming immunity to being dropped all those years ago.
That sadly led to the then skipper being tragically booed at Ibrox, and that's the last thing we want to see happen.
Stevie, please start selecting the whole team on merit, not just bits of it, and leaving the rest to your trusted lieutenants every time.
We could have won that. We really could.