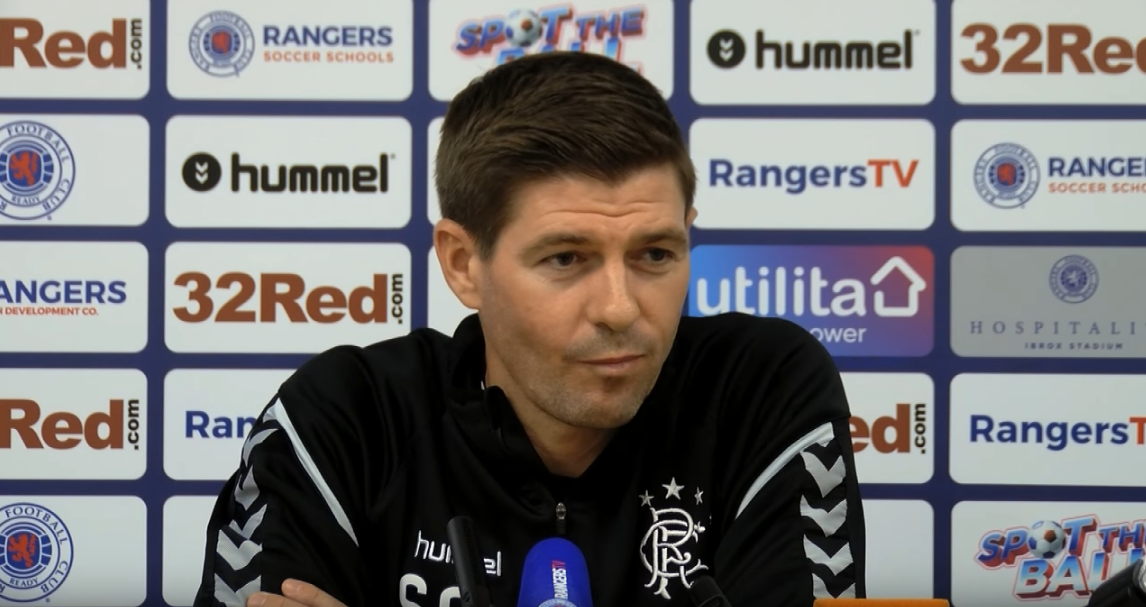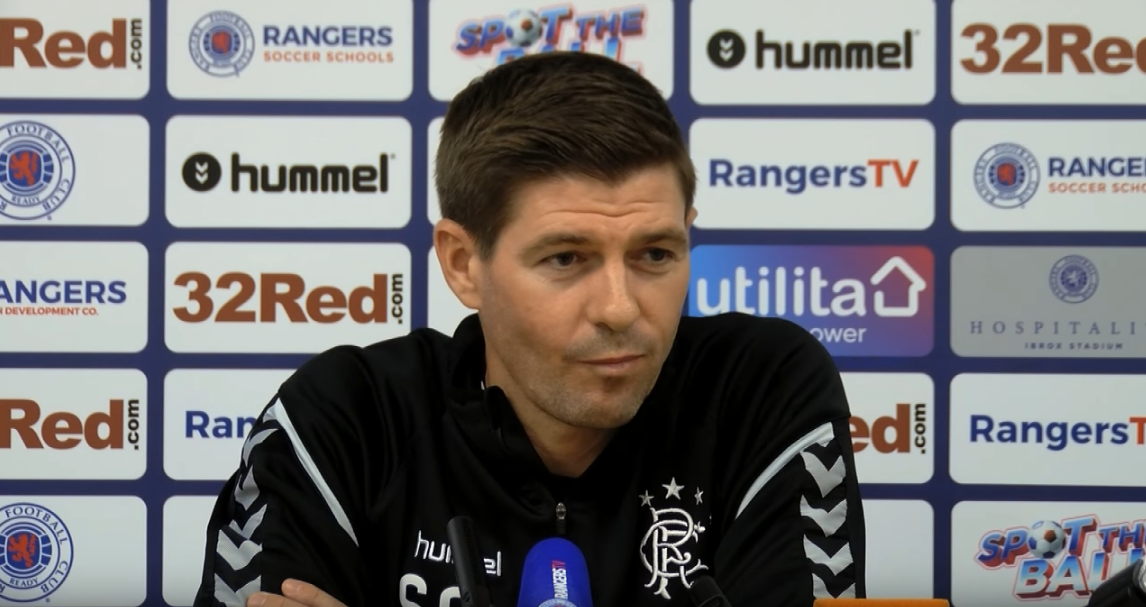 It was with interest Ibrox Noise noted the Steven Gerrard to be fired stories circulating around recently, perpetuated in the main by well-known Rangers-hater Craig Beattie.
The reaction has of course been antagonistic from Rangers fans, who aren't exactly pleased with the ideas the ex-Celtic player suggested, that the manager would struggle to hold onto his job if he doesn't win the league.
But this poll from Rangers fans only a few months ago on your favourite Rangers site suggested clearly that Gerrard's job really is on the line.
Celtic are no great shakes; the disappointment of last Sunday was wholly because we know how poor they are and how we should have laid way more gloves on them. Whether it was the formation, the performances, whatever – none of it was good enough.
So when someone says Rangers might even be stronger than Celtic on paper now, while it's not exactly 100% plausible, the work done in the window this term has certainly strengthened the side, while Celtic have remained modestly static.
And if that poll we quoted is anything to go by, if 97% of Rangers fans expect, 'demand' 55 this season, what's the repercussions if we don't get it?
There was hope last season, hope that maybe Stevie would win 55 – no one genuinely expected it. But that's changed this time. After his year initiation, and two Old Firm wins not to mention outstanding European run, most Rangers fans are demanding he stop 9IAR.
So if he doesn't – do they just accept it?
We don't know ourselves if Stevie's job is on the line, we can only imply what the poll meant – and that did veer towards the pressure he's under.
But we do also accept these stories have rather come out of the blue, and seem designed to heap the post-Old Firm misery on Rangers fans by slinging mud at us.
There may be a modicum of truth in the claims, yes, but that doesn't mean those are claims particularly relevant in September.
Who'd be an Old Firm manager…