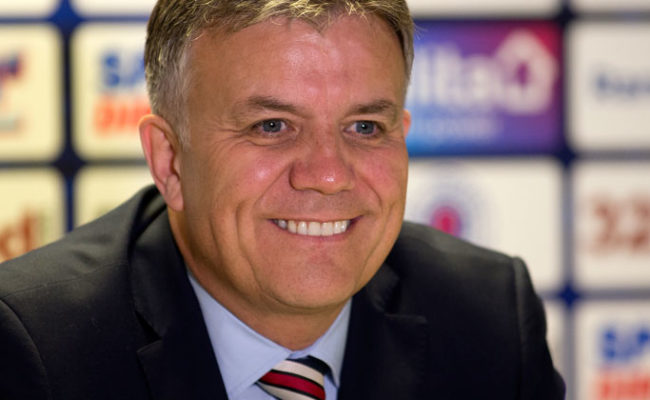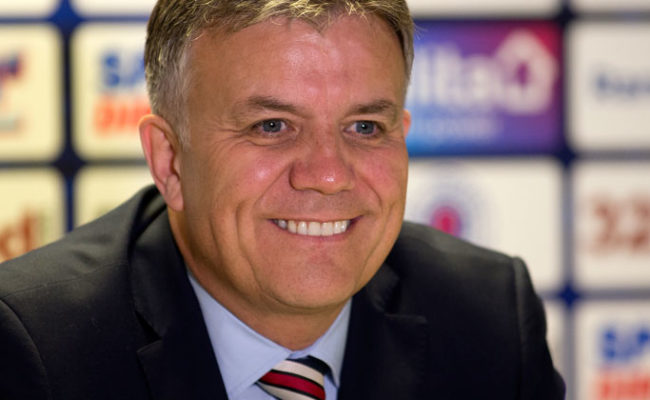 We've not covered this at all, although it wasn't anything like radio silence. We just weren't sure how we felt about the departure of Mark Allen.
The former Man City youth chief quit at the weekend, citing family reasons and 'other options' as the catalyst for his resignation, but we admit it came completely out of the blue for us.
There have been rumours, counter rumours and wild guesses in the dark as to why Allen suddenly handed in his papers, so we're not going to entertain any of them, but instead look at the impact his arrival and departure actually had at Ibrox.
When he was hauled in, it was a surprise – his CV was hardly sparkling and we weren't exactly clear on what qualified him for the job as Director of Football at Ibrox. We also weren't even fond of the job existing – DoF's are a very grey area for us and the last one we had, Gordon Smith, wasn't exactly a roaring success.
Would Mark Allen be different?
Well the grey areas continue as to analysing whether he was or not – Steven Gerrard claimed early on that the management of Rangers was a team job between himself, Allen, chief scout Andy Scoulding and assistant manager Gary McAllister.
So quite how we define the precise nature of Allen's input is hard to tangibly express.
Indeed, his big early blot was Aaron Nemane – while Celtic had chosen far better earlier the previous year from City in the form of Patrick Roberts, Nemane came to Pedro's Rangers, along with a host of complete and abject failures. Just Ryan Jack (sources say a Paul Murray signing) and Alfredo Morelos (JJ) worked out that summer.
We couldn't possibly suggest whose responsibility all these were, but if it wasn't down to Pedro, then Allen certainly had a big part to play in that.
And that's a big black mark against his name.
Where he does take full credit is the signing of Steven Gerrard – a colossal-risk signing that has been 100% attributed to Allen. This was his suggestion to Dave King and Rangers went with it.
How successful that appointment will be/has been will be judged fully in time, but it's Allen's alone to bear.
And the summer signings since, on that same £11M per year as our manager gets every summer since 2017, have been a mixed batch as well – and if Gerrard is accurate that the scouting of them is a team effort, with Allen's influence particularly significant.
There is no way of knowing which ones are 'his' and which ones are anyone else's, but the fact we talk so much about signings does suggest that was Allen's main remit. To scout, secure, recruit and head up the entire process of new talent.
We're not going to judge that, like some other outlets – it's too early to say which summer signings this year have worked out and which ones won't, but we will concede this:
Regardless of the finer details, Rangers are in a much better place today than they were in the summer of 2017 just after Allen's appointment.
Papped out of Europe by godknowswho, a sh*tty start to the season both 2017's campaign and last, it's taken a while for Allen's Rangers to percolate, but today we do see a far more convincing Rangers.
Yes, the form right now is terrible and we're recently unsure about some of Steven Gerrard's management, but the overall picture is cleaner now than it was.
But then, if Allen was no more than a glorified scout, how much of that is really down to him?
We'll leave you to decide.
survey solutions