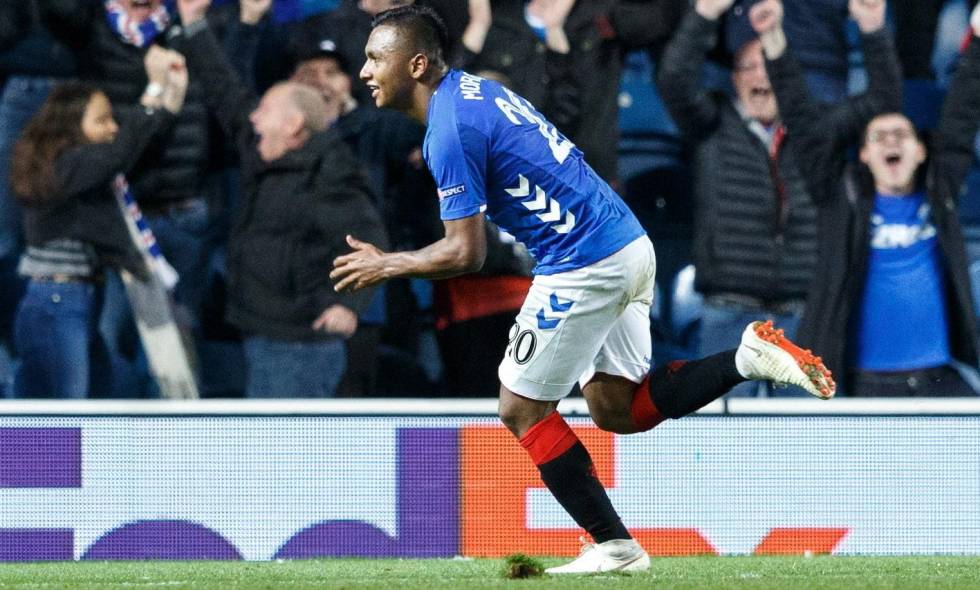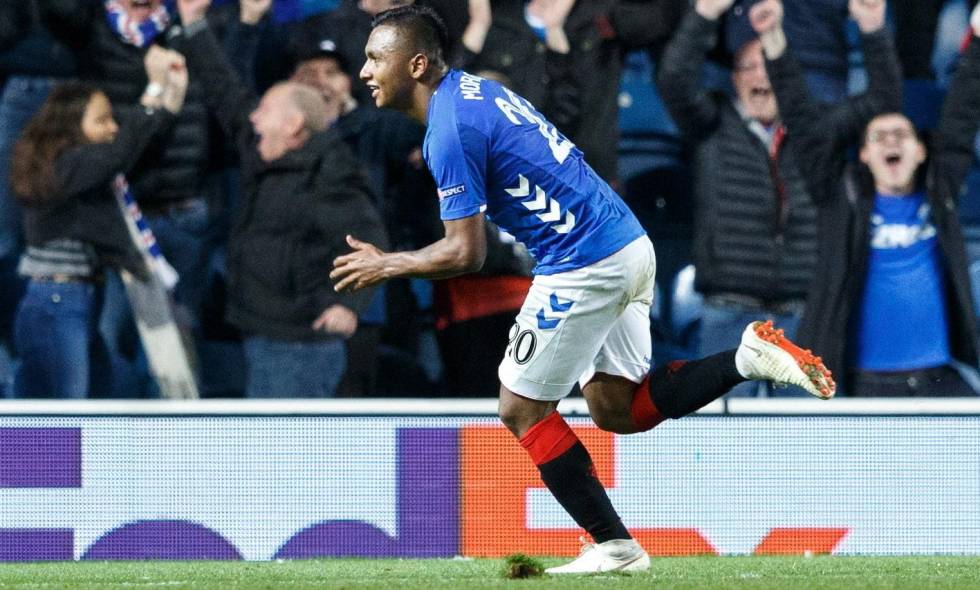 On top of the news of his best mate Daniel Candeias leaving for Turkey, Rangers striker Alfredo Morelos has a new story around him – that some alleged insider from West Ham believes the London-based side will be able to nab the Colombian for as little as £5M.
The Freddo story at Ibrox has done exactly what we predicted on Ibrox Noise well over a year or two ago – that the controversy and circus around Josh Windass as the player the fans were most divided by would simply transfer over to Morelos.
And that's precisely how it developed once Windass left for pastures new. If and when Morelos moves on, fans will move onto a new player who they want to argue about – and at this point we're not wholly sure who that will be but have a few inklings.
Either way, Morelos is more and more on borrowed time, it seems. With his right-hand man as good as gone, the heavily-Spanish speaking Colombian may find himself on the outside a touch – he can't communicate with the squad as well, and if there's a surefire way to feel isolated, it's to be with a group of people whose tongue you don't understand.
Of course, he does grasp the basics – he wouldn't have thrived under Stevie without that. But it was helped a lot by Candeias telling him in more fluent detail what Stevie was after. And now without that, we worry, if he doesn't move on, just what level of integration he can have and how happy he will now be.
In terms of West Ham, they have quite the colony of Spanish-speaking players – from Hernandez to Roberto, and of course Morelos' countryman Carlos Sanchez, the Hammers would be absolutely perfect for Morelos to feel ingratiated to in terms of language. He would, of course, surely have to finally learn English, something we'll cover at some point in the future, but with a glut of Spanish speakers he wouldn't feel the isolation he probably now does.
Does that mean West Ham can get him for a modest £5M? Well, if Morelos is happy at Ibrox, then it's harder to sell – but he's been hankering for this move away for well over a year, and with the loss of his mate as well, David Gold might just think he can get the star for a lot less than the perceived market value.
We don't see Morelos as part of Rangers' future, that's the truth. He's been too vocal about wanting to leave, and too vocal about wanting the PL. We do, however, want a fair amount for him, so if West Ham think they're getting him for as little as that, we'd hope the board holds firm.
Morelos signed the new deal to ensure Rangers get a good profit, and fair play to him for protecting us like that. He didn't have to.
But it's now time for Rangers to see his commitment and our loyalty bear fruit – if any side does want this striker, £5M simply isn't enough.
West Ham have a lot of money – it's only right Rangers see the right amount of cash from a rich suitor for one of our prize assets.