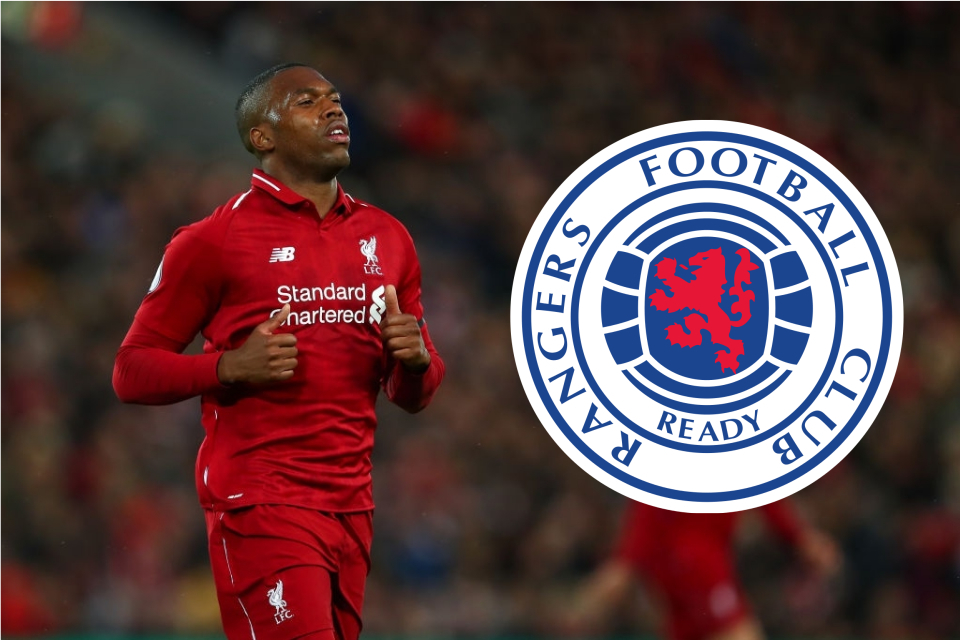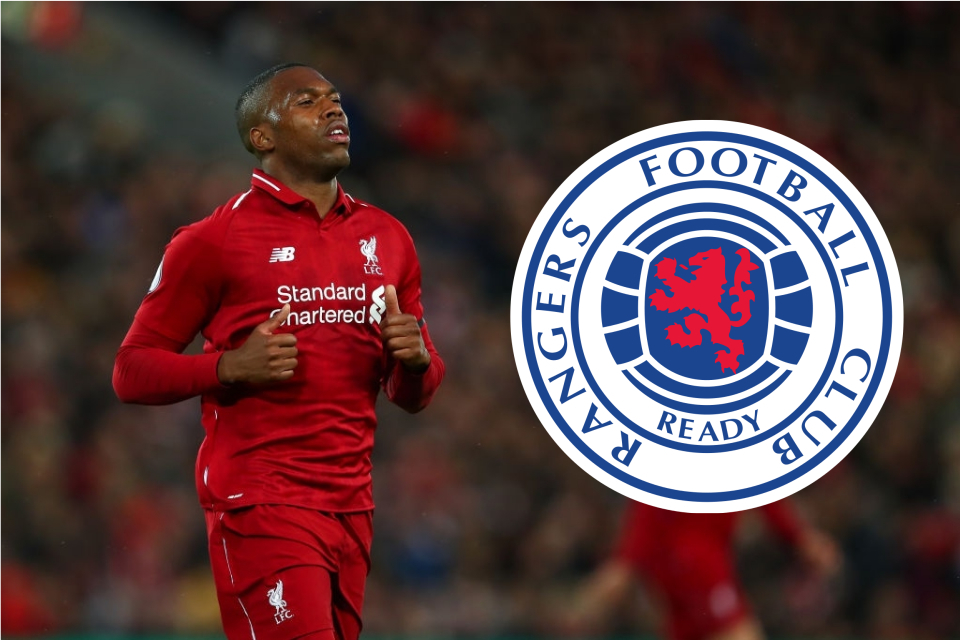 So it's not the first time former England and Liverpool striker Daniel Sturridge has been linked with a move to Rangers, but following extraordinary betting over the past 24 hours, the odds have been massively reduced in favour of his ex-team mate Steven Gerrard bringing in Sturridge on what could be a pretty lucrative Bosman signing.
Indeed, when Gerrard took over, Sturridge's name was very much mentioned in connection with a switch north, but under contract Liverpool were unlikely to want to free him for nothing.
But now that's a non-issue 12 months later, and Rangers are most certainly in the market for a top-quality striker, and there's no denying Daniel Sturridge on his game isn't just top quality, but he verges on world class.
He's just had a truly horrific career derailed by injury – for a 29-year old striker (yes, he's only 29) to have made, in 12 years of top flight football, a mere 218 league appearances, it gives you some idea of just how various ailments have robbed him of what could have been an extraordinary career.
77 goals in those 218 appearances, including a tonne of sub appearances, plus 30 assists, shows the potential he had – this guy was top of the tree, and you don't play for Liverpool, Chelsea and Man City if you can't kick the ball a bit. Oh, and 8 goals in 26 for England ain't bad either.
And now he's a free agent, completely fit, but very much a fringe player last season at Liverpool and released as a result of his contract expiring.
Yes, his fitness is certainly an issue, but his ability is not. Sturridge is not a player one of the top clubs in England will look at, given the fashion down south is for young £50M British rising stars these days.
But a lower PL side or a Rangers are certainly appealing, and with Sturridge's last loan for a PL side going terribly, he'd probably be interested in the fresh challenge of switching to a fresh environment to Rangers and his old Liverpool and England mate Stevie.
Sturridge is a player who has always been with the biggest clubs, Chelsea and Liverpool being an obvious example – City was still big but it was in the years well before Arabian oil made them billionaires.
So going to Ibrox would be absolutely no weight of pressure that he couldn't handle.
And it would be an excellent coup of Gerrard to get a player of this calibre through the doors.
The only two questions which surround the legitimacy of such a transfer:
Can Rangers afford his wages? Would he be willing to take a bit of a cut in salary to switch to Govan? We suppose if Jermain Defoe's salary can be structured within the Ibrox payroll Sturridge's can too. And both names are about on the same level of gravity.
Secondly, those injuries – just how fit is he – we know he's fit, fit, but just how much of a full season of SPL football could Sturridge's ailing body handle. We just don't know.
But the truth is the quality of the player would be an astonishing acquisition for Stevie to make – injured or not, Sturridge is a player capable of great things.
Whether those great things can happen in Glasgow we shall see.