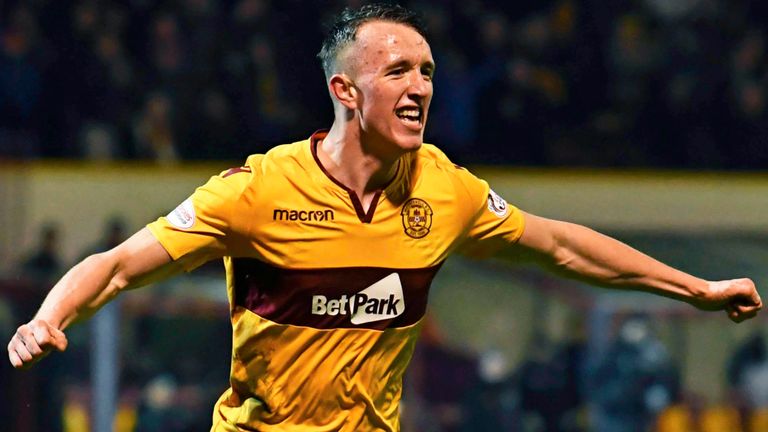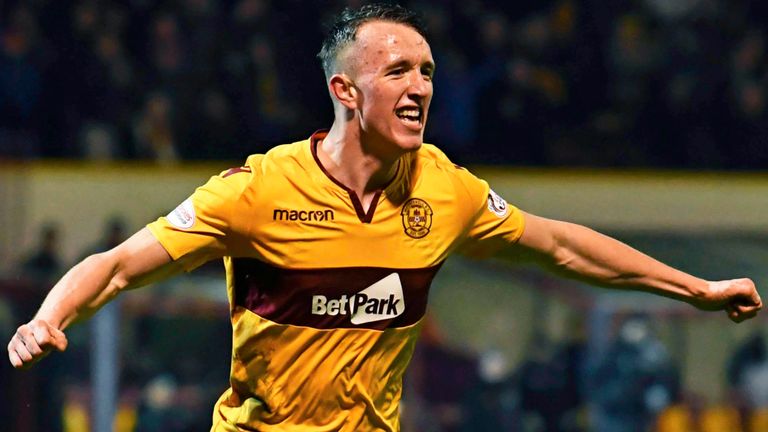 When Motherwell hosted Rangers in the spring in Jake Hastie's effective audition, until the visiting side opened the scoring the home side were playing some decent football, but Hastie himself, for our money, wasn't.
Appearing awkward and trying too hard, his performance felt like the recently faded speculation had dodged Steven Gerrard a bullet, and we were frankly glad.
Moreover, we WERE impressed by his team mate David Turnbull, who was probably the best player on the pitch until Rangers swamped the Steelmen and ultimately ran out winners.
We indeed advocated at the time that while Hastie had failed to impress, Turnbull had surprisingly succeeded and this 19-year old midfielder would be a far better signing than his senior colleague.
As we know Rangers secured Hastie, and today news has broken that Celtic have agreed a £3M deal for Turnbull which, and correct us if wrong, is not only a Motherwell record, but the highest fee paid out by a Scottish club to a rival for a player under the age of 20. It will rise to £3.25M.
Have Rangers made a mistake here? Should Turnbull have been the one we went after? Or was he just too expensive?
For those who might argue that we have plenty of midfielders, well they're right – we have even more wingers though so that argument is a bit thin in defence of Hastie's capture.
We just find this one a curious development – Turnbull was extremely impressive last season and it was essentially his breakthrough year in football – he got a big move to Celtic and, let's be honest, unless he turns out exceptionally well he will sink Scott Allan-style without trace at Parkhead.
Unless, of course, the fee for him implies Neil Lennon intends to use him significantly next season.
Turnbull is a talent, no doubt about it, and while Hastie's stats for Motherwell were good last season, we can't help wondering if we ultimately sought the wrong player.
Time, we guess, will tell.