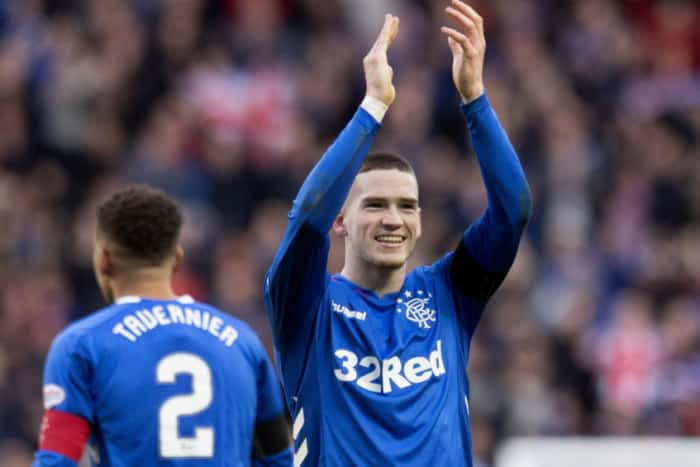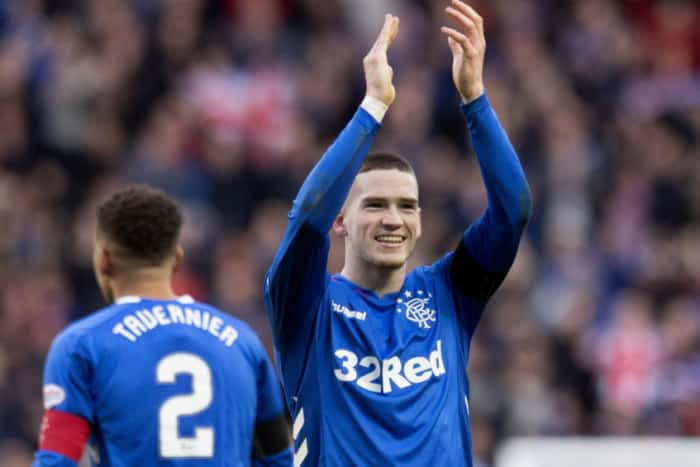 Despite strong competition from new signing Jake Hastie, Motherwell's David Turnbull and Aberdeen's Lewis Ferguson, Ryan Kent last night won Scottish PFA Young Player of the Year.
We'd have to say on balance Kent just about deserves it. Hastie's stats have been unreal, Turnbull impressive, and Ferguson is certainly a rising star of Scottish football.
But while Kent has been perhaps a little inconsistent, when this lad has been on his game it's been devastating and totally unplayable.
Around five or six absolutely mammoth performances at all levels of competition this season have shown just what he's capable of, and borderline terrified the life out of opponents. Just ask Scott Brown.
But this award, while merited, may have a curious cost attached – could Kent's already steep value have hiked even further as a result?
He's just won YPOTY – that's a lucrative award, and he's won both club and national – surely he becomes even more valuable and into the £10M+ region?
Steven Gerrard has been completely transparent and clear about this – he wants him to stay. Kent himself is happy at Ibrox and while not explicitly stating that remaining is his choice, he's warm to the idea.
But he's not going to be cheap, and this award, while justified, won't help that price much.
Liverpool have seen their previously worthless dead rubber bloom into a valuable asset, at our cost – we've covered before our potential disappointment that they won't apparently help us with price.
And now winning this accolade could only help to increase the amount he nets them.
Of course, there's possibility of another loan – it's not ideal, but it would be better than losing him – which, given his astonishing development, is not impossible – his return to Liverpool for a real fist at the first team.
There are rumours Derby's on loan Harry Wilson may too be set for a recall to Anfield – Kent's value now surely could make that possible for himself.
Obviously, we want to hold onto the lad. We hope something can be sorted to make that happen.
But while we congratulate him on the awards, they've only made holding onto him that little bit harder.