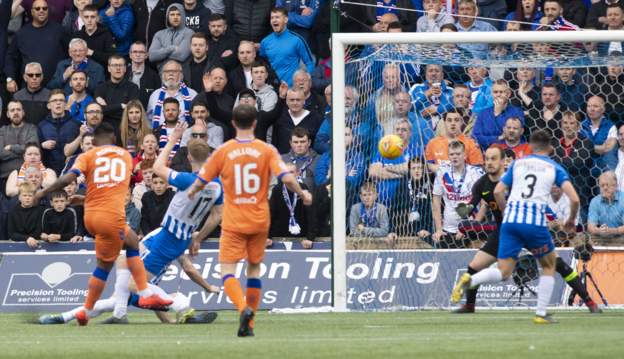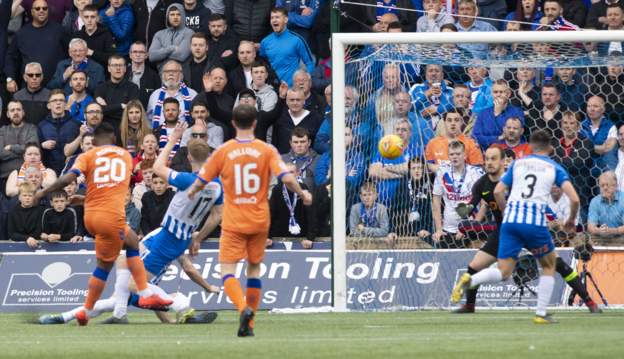 Ok, we'll keep this one simple. Today's performance against Killie was what happens when you don't have most of your best players, and you do have the toxicity of Alfredo Morelos.
There is little shock that the performance was immediately back to the pre-Motherwell garbage with the team selection and Morelos' increasingly unwelcome presence, and it was borne out with a truly horrible end to the season.
Ratings:

Foderingham:
He was gubbed for the first goal, made an admirable attempt at the second (update; ok, we forgot Firth was in by this point), but overall we'd like to think this is the last time we'll see him in our shirt. 6
Flanagan:
Back to the diabolical Flanagan of months ago, for some reason he cannot seem to cut it at RB, which is supposed to be his natural position. Lost the ball countless times and showed repeated recklessness. Poor. 4
Goldson:
The usual Goldson bar the inexplicable armband in Tav's absence, this guy just doesn't reassure us he can cut it long term at the club. He's just 'there'. 5
Worrall:
Another horror show from Worrall who looked like he knew it was the last time he'd ever be in this shirt. A few gaffes and a lack of conviction. Weak. 5

Barisic:
All that time out and what did he do on his hungry return? Concede a penalty and fail to make a single telling contribution. Absolutely abysmal. 3
Kamara:
Cost the first goal with another moment of his trademark loss of concentration. This kid is too laid back for his own good at times, and seems to forget who he's playing for. He produces a wonderful performance v Celtic, but then just dropped the ball for this one. 5

Jack:
Barely noticeable. This one passed him by. 5
Halliday:
Seemed to be playing as LB half the time – appeared to forget he was a midfielder for the majority. Mediocre, much like the rest. 5
Kent:
At one point he too was in defence – what the hell was he doing so deep? Lively in the first half with some wonderful touches and bursts, but faded in the second. By a tsunami though our best player on the day and it's no surprise that Steven Gerrard has confirmed we've made an offer for him. 7

Candeias:
Barely did a thing of note – with no Tav to link up with he looked lost. No connection at all with Flanagan. 4

Morelos:
A few of his usual shots, snipes, greetin' faces and one admittedly fine goal – but there's no coincidence the team's performance was so poor alongside him. His race is run at Ibrox. 5
Steven Gerrard:
We don't blame him for the changes, we advocated it ourselves to spare the valuable players injury. Gerrard knows what he has in reserve is nowhere near good enough and the fringe players did nothing to persuade him otherwise today. He learned a lot from this one, such as he needs more incoming. 6
A very telling afternoon indeed.