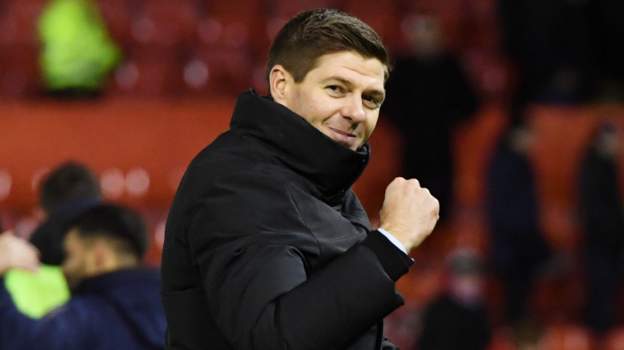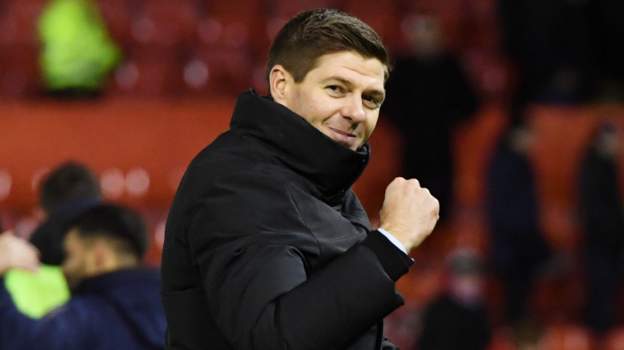 The new formation Steven Gerrard has deployed has been a remarkable success. Yesterday's performance against Hibs may have been a bit of a toil in the end, but the first half was fairly polished and furthermore against a side who have had the Indian sign over us all season.
But one thing stood out even beyond McGregor's idiotic red card, McCrorie's cameo in goal and Steven Davis' outstanding MOTM performance – Ryan Jack's increasing development into an effective attacking midfielder.
This season saw his starting out as a rudimentary DM. And he got increasingly impressive over time in the role – admittedly he peaked during the European run, but he was still extremely useful thereafter.
A bit of a form dip ensued this calendar year, but not enough to warrant dropping, and Ibrox Noise mentioned how he'd never be especially creative when we discussed our lack of a good 10.
Over recent weeks, Ryan Jack has defied that – yesterday's lob pass perfectly onto Davis' toe for Defoe's winner summed up the astonishing growth of Jack from a deep-lying number 6 into a genuine possibility of a 10 or 8.
His vision, awareness, and positioning now all appear to have attuned themselves into the needs of the trequartista, and while he'll never really be a dribbler nor have impressive pace, his ability now to look forward and play men in has been something he's really evolved under Steven Gerrard.
There is literally no better man to learn the role of the 'Steven Gerrard' than the man himself – older fans will know in his younger days, the 10 or 8 slot was Gerrard's position – an advanced midfielder who got up regularly to assist and score. As he aged he retreated into more of a 6, but in those earlier times he was way more dynamic.
Well, he's passing it onto Jack, who has not only incorporated range passing and awareness of team mates' positions into his game, but goals too.
We don't know the future of Graham Dorrans, and we lack many other useful 10s right now – but the way Jack has kept on delivering in that slot under both Stevie and this new formation may well be the solution we didn't know we had.