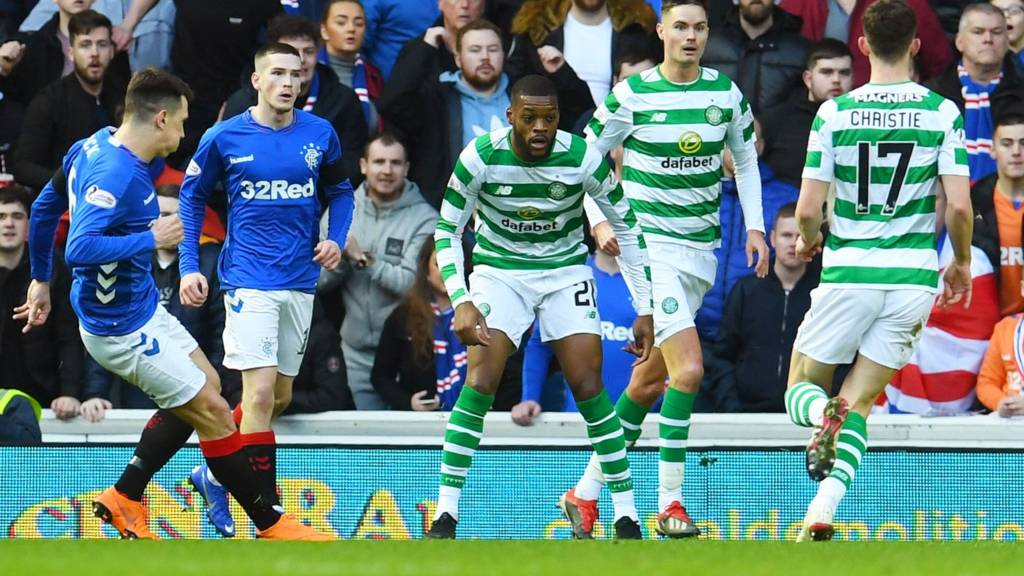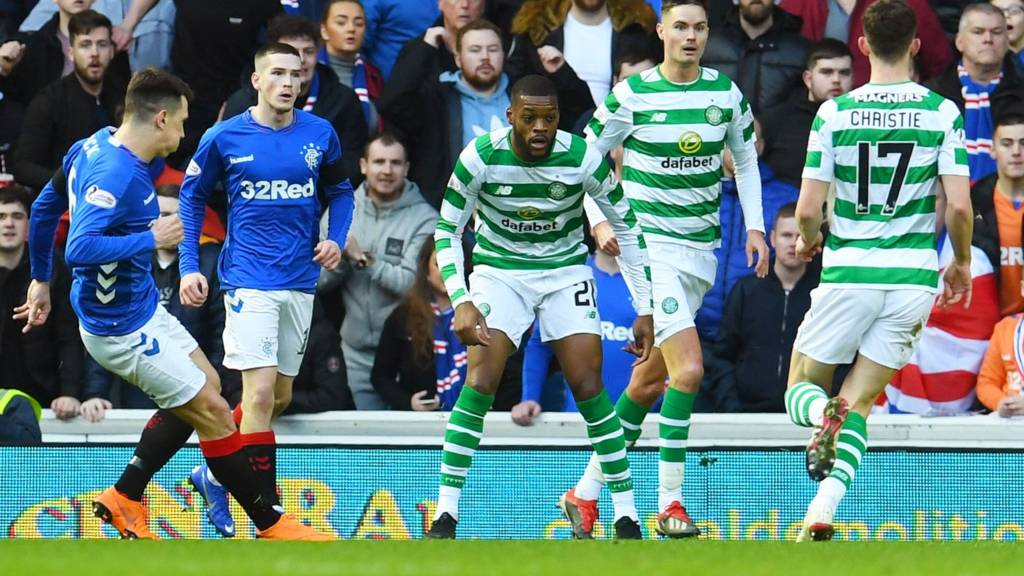 So after all the hype, tomorrow's Old Firm clash is upon us. As Steven Gerrard says, it's the last chance for Rangers to have any lingering say in this season's title race at all, and a win at Parkhead really would be a kick in the teeth for Neil Lennon, and an epic first win there for Rangers in eight years.
But just how do Rangers set about achieving this? How does an out-of-form Rangers (with an admittedly almost fully fit squad) manage to overcome championship favourites Celtic on their own patch?
The first clue is in what Gerrard said in his press conference – it's rudimentary football 101 but if our lads stand off their hosts and let them play without any quarrel, it'll be another cricket score. High impact pressing, compressing, and never letting them breathe is key – a two week break for many of these players plus fairly modest (by comparison) European qualifiers for some really is excellent preparation for such a big match – getting plenty of time for the match plan to manifest itself and lots of space for injuries to recover.
What is crucial in that first part, that high pressing – is forcing the hosts into errors. If Rangers can get to even 20 minutes without the home side having scored, and indeed having made a few forced errors thanks to Rangers' hard pressing and team work, before long the natives will get restless and around 60,000 green and white hordes will make their displeasure known.
A huge part in victory here is getting the fans to be hostile to their own players, and getting past 20 minutes without conceding and limiting any home chances to a bare minimum is an essential.
An early goal in this one for Celtic and the gameplan is out the window. Even a plan B probably won't get Rangers back into once Lennon's men have their tails up.
But what formation and system – what tactic will achieve this? Well, for us, Glen Kamara just can't start. He's made key errors in big matches for his club recently, and his laid-back style just won't cut it in the 'lion's den' of Parkhead. We need high-tempo constant work and it's imperative that Ross McCrorie comes back in to partner Ryan Jack. McCrorie will never stop working, and neither will Jack – that pairing was glorious at Ibrox and it must start again tomorrow.
We just can't see the same level of intensity coming from Kamara.
Problem is, there's more chance of yours truly taking over as manager than Kamara not starting, so it's a moot point. Maybe some of you disagree on Kamara being ditched, but we know few of you oppose McCrorie starting.
In defence, well, this is troubling. Connor Goldson is in howling form this calendar year – a bright start to his Ibrox career has derailed and he's been, give or take, pretty horrible since the turn of 2019. His display v Killie was one of the most incompetent displays we can remember from a Rangers CB, and even in the last Old Firm Joe Worrall completely stole any simpering thunder Goldson might have had. Meanwhile Nikola Katic looked energetic against Killie and was not at fault for the goal.
The Worrall Katic partnership might be the best one v Celtic (it's actually been a pretty good one when it's been used this season) because we know there's next to no chance McAuley would start. But, of course, it'll be Goldson.
Fullbacks pick themselves – it'll be Tavernier and Halliday.
As for attack? If Stevie opts for the fruitful 4-2-3-1 which served so well last time around, then we need three energetic front men who are going to harry and press Celtic's defence and never give them space. Ryan Kent, while not in particularly splendid form and suffering transfer rumours, is still a lethal player when in the zone – he was stonking in December and we'd hope for that again. He worked hard as hell at Parkhead and was one of the few players to get pass marks.
Scott Arfield is a given – he did a number on Brown, albeit Neil Lennon may have a tactic in mind to counter that so Steven Gerrard best be wary of repeating and being predictable. And on the right it's a choice of three – Eros Grezda, Steven Davis or Daniel Candeias.
Grezda has everything to prove and hasn't delivered bar one or two better displays – he has not lived up to his reputation or price tag but equally hasn't had a real chance to prove himself either. We know he can work hard if instructed to do that so he might not be the worst selection there.
Davis has had a rotten start to life returning to Ibrox, but recent form has picked up for the NI international and he'll be boosted by that upturn for both club and country. His steadiness, composure and vision could be handy traits, but we're less sure he'll run about like an idiot and give us the hard graft we need.
Last but not least Candeias – he's had his detractors of late – while we've been positive about him on the site, many of our readers seem to have had the opposite view and we certainly would concede the partnership with Tavernier hasn't been half as effective as it was. But he will still work arguably harder than anyone. The problem is Kieran Tierney – if he makes it, and mind games from Lennon suggest he probably will, he will absolutely destroy Candeias for pace, as he has done many times before. That would be a problem for Candeias' game style of dribbling and could see Rangers' right exposed quite badly.
We can't really choose between these three, and we're glad it's Stevie who does.
But that's just our take on it.
Fundamentally, forcing Celtic into errors, getting the crowd against them, and working like dogs are how Rangers at least do not lose this game.
Winning will require balls, and perhaps the time is right for Morelos to finally step up in an Old Firm match and stop bloody choking it.
We will see how it all unfolds tomorrow.