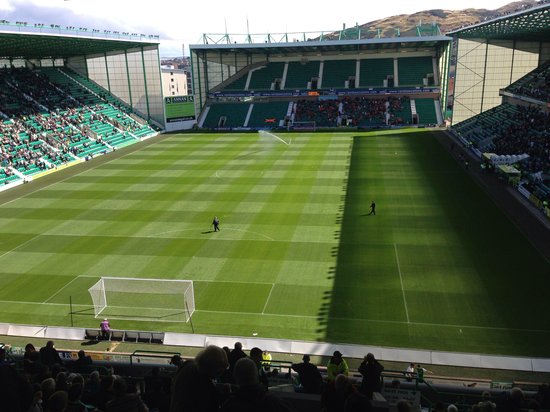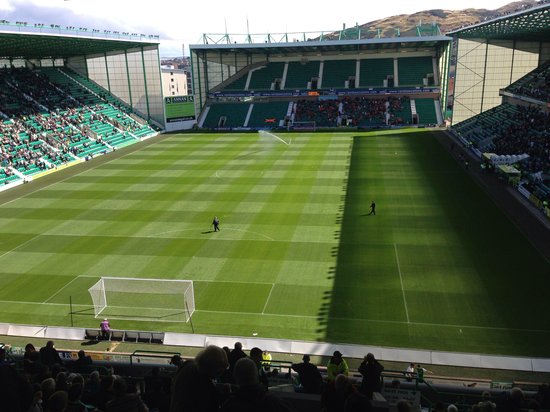 Rangers pretty much blew any chance of contending for the title tonight, albeit the boxing match at Easter Road was hardly pretty football from either team at times.
Ibrox Noise brings you our rates for the makers and shakers in Edinburgh:
McGregor:
Another excellent night with some big saves again, McGregor isn't producing the sexy stops he's capable of, but he's bringing in vital ones. 8
Tavernier:
We're not sure what Tavernier Stephen Craigan was praising in that first half – all we saw was his being out of position most of the time, wandering with the ball a lot of time and wasting crosses. It wasn't his worst display ever but it's a continuation of his current modest form. 6
Goldson:
Not sparkling and still doesn't look quite his early season self, Goldson seems very quiet at the back these days. True, not the most thunderous defender we've ever had, but gives the ball away from the rear frequently and lacks a lot of physicality. A modest evening at best from him. 6
Worrall:
Worrall might be guilty of lazy balls out from the back like Goldson, but the Forest man is outplaying his partner by a mile. Repeated aerial clearances, some crucial last-minute blocks, and plenty of hard-fought battles, Worrall is justifying his place. Yellow card was ridiculous. 8
Halliday:
Slow start from Halliday – lost concentration and fell, but got back into things – it wasn't his best night at left back but there's no coincidence Ryan Kent looked far more lively with Halliday's presence behind him. Was lucky not to be booked for a late and blatant tug. 6
Kamara:
Supreme first half – read everything, spread the ball superbly and looked, for the first time (to us), the absolute part. Second half struggled a little as the opponents swamped midfield more, but still produced a good show. Some very neat link up play and his confidence is growing. 8
Jack:
Messy display from Jack – had some good moments of work and grit, but wasn't quite as in the match as he can be and it was a gamble to play him through the pain barrier. We wouldn't have risked him, personally. 6
Arfield:
Solid from Arfield and supported attack well – should have scored too. Worked plenty in midfield linking with the flanks and the middle, and will feel a little hard done by to have been removed. 7
Kent:
As we said, Halliday was at LB so it was inevitable Kent would pick up – not so many of the stunning and eye-catching runs he usually goes on, but he was effective in a different way – getting behind the Hibs backline, overlapping with Halliday and using his pace in short bursts. 7
Candeias:
We were told off for rating Candeias so highly in the last one, so guess what – we're doing it again. Rangers' clear man of the match with essentially the same display he put in last time. Lots of dangerous crosses, tonnes of work, and a smashing goal. But we're not sure what the Bale-esque 'celebration' was all about. 9
Morelos:
Bleh. Apparently an Eintracht scout was watching him, and it was the second poor display from Morelos in a row. Not at the races the past couple of matches, and while we know his heart has been elsewhere for a long time, it's now reflecting in his displays. Didn't look interested. 3
Subs:
Defoe:
Did little but buy Rangers a foul or two. 5
Steven Gerrard:
Absolutely nothing wrong with the team he put out tonight, but they just cannot seem to mentally beat Hibs. Chance after chance and while he urged for clinical finishing, his players did not deliver. And sadly the half time team talk galvanised Hibs not Rangers and while some fans might think we were hard done by, we shot ourselves in the foot. Stevie won't be at all happy. 5
Not that we were going to win the title anyway! But now any small chance is gone. Celtic won't slip up like we do.