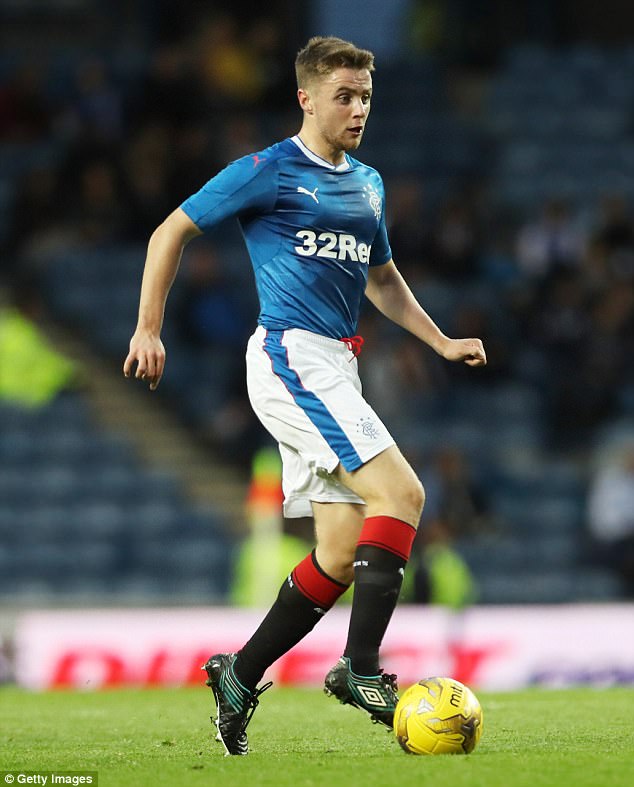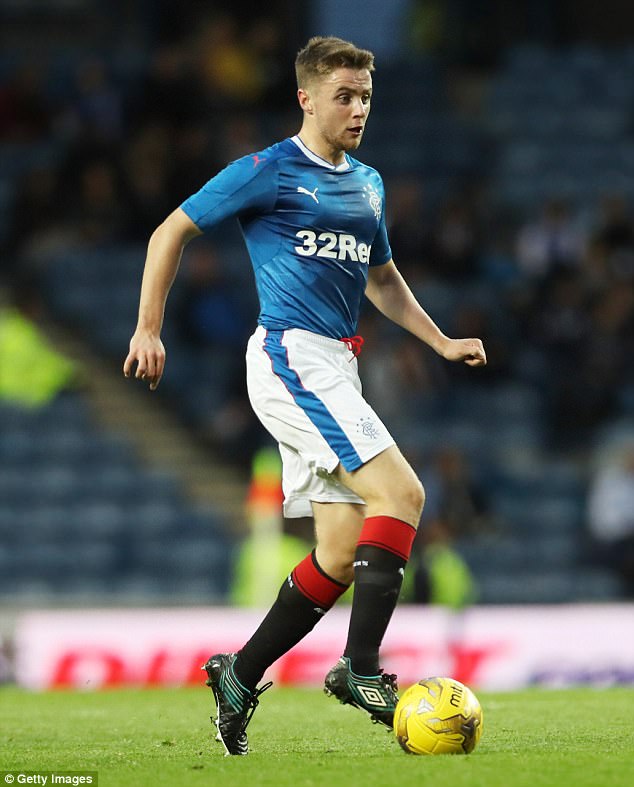 For 28 months, Jordan Rossiter remained the stricken treatment table medical mystery Rangers could not for the life of anyone keep fit.
From a well-documented back problem which led to thigh and leg issues, Rossiter was blighted by ailment after lay off after injury after setback. He made Graham Dorrans look ever-present.
In the past four or five months, a mild miracle appears to have manifested itself – Rossiter has not only gained fitness, but retained it, and it looked to all intents and purposes that this once-hot property would finally realise the two and a half year potential he'd fleetingly shown and clinch a first-team berth at Rangers. Especially under Steven Gerrard.
It just didn't happen – Stevie had his own men, choosing Ryan Jack, Lassana Coulibaly and even Ross McCrorie over the former England youth captain.
It became apparent the 21-year old (yes, he's still only a baby) was not in Gerrard's immediate plans and if he was going to make any kind of fist at the first team, he'd have to go out.
As we know, January saw him go south to League Two Bury, a standard well below his capabilities, and inside a few weeks he's already had at least one man of the match award – but crucially, he's stayed fit, and selected.
Bury supporters are falling all over themselves to keep him, and the kid is tearing the league up – not overly hard given how good we know he is, and the low standard of England's third tier (with all due respect) and while it's hard to call the decision not to select him a 'mistake' (given how good McCrorie especially has developed) it is nevertheless puzzling how Gerrard just wouldn't cave and select him more.
Like Greg Docherty in the league above, Rossister has more or less become instantly the best player in the league – but while he must long term prove that fitness, that he's embraced his temporary club and may even be in League One next season so quickly shows that whatever went on at Ibrox with him is over now.
The problem in Govan now is space – and as much as we love the lad, we're just not sure Stevie rates him highly enough to want to accommodate him. The signing of Kamara and the Fin's instant installation into the first team at the expense, for now, of McCrorie does rather show Rossiter's status was quite low under the manager.
Maybe there's still a chance of his breaking into the Rangers team, but we doubt it.
survey services