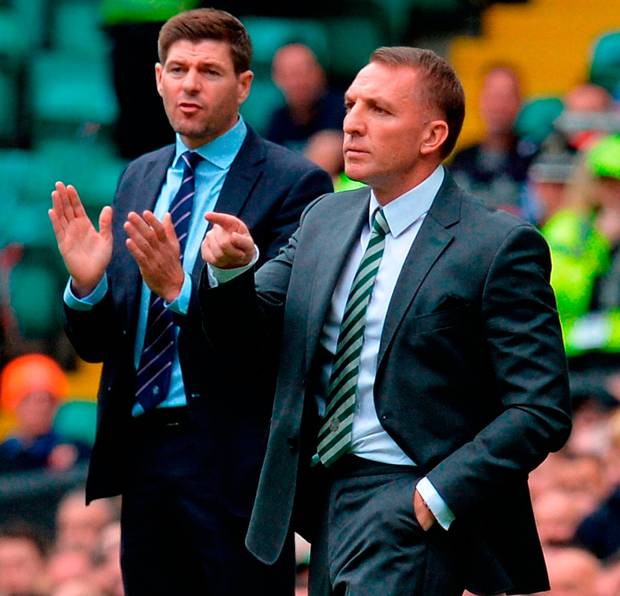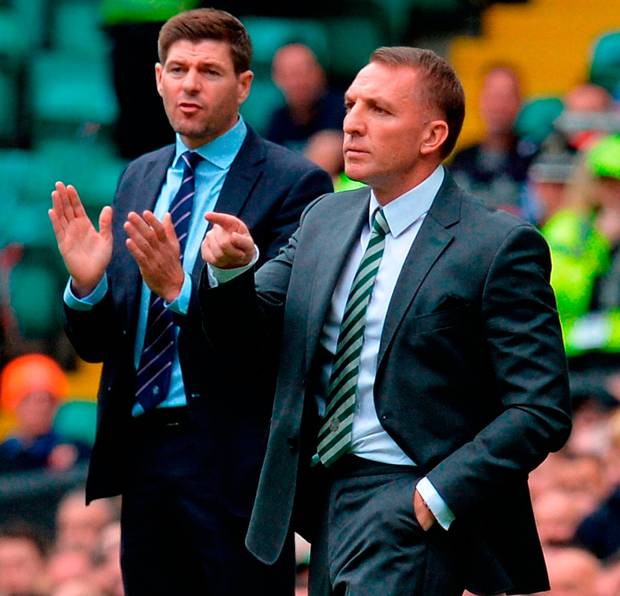 We are a Rangers site. We always have been focused only on Rangers, and always will. But we are not stupid, and it would be completely amiss of us to entirely overlook events unfolding in the east end of Glasgow.
With Brendan Rodgers now near-certain to be announced as new Leicester manager inside hours, and Neil Lennon expected to take over at Parkhead as interim boss till the end of the season, it's an interesting development for us Rangers fans to mull over.
Is there any coincidence that Rodgers took the first opportunity to leave after having finally been put in his place by a Rangers side?
Remember, other than some backs-to-the wall draws, Rangers had never landed a real glove on Rodgers' Celtic team, and for his titanic side to come to Ibrox and be completely destroyed by a Rangers XI who should have scored more would have been the most bitterest of pills for the ex-Liverpool manager to swallow.
And not just by any old Rangers coach – no, by his former charge with whom the media north and south constructed a pseudo 'sibling' rivalry.
With Rodgers' frequent unhappiness this season becoming quite, quite public, and his Celtic side not firing on the same cylinders as they once did, add a gubbing at Ibrox to the equation and it looks very much to us like pride made Rodgers snatch at the first legitimate offer he got.
As for Lennon coming back, well he was only able to beat a Steven Naismith-less Rangers led by the hapless Ally McCoist, so we can't really say his appointment will fill us with a lot of dread – the wheels at Hibs came off quite spectacularly and this is not a manager it seems who Rangers have a tonne to fear from, we'll see. But ultimately it's about money, and Celtic still have tonnes of the stuff. Hell even Deila won the league a few times with that cash.
Celtic fans, it seems, are unhappy with their soon-to-be ex-manager – in his defence, regardless of Rangers' strength or otherwise, or presence in the SPL or otherwise, he could only beat what was in front of him and he won 7 of 9 of the trophies he competed for, and that's pretty unprecedented – so yes, he did a good job and Celtic will be weaker without him.
But all Rangers can do is focus on ourselves – there are two Old Firm matches left this season, and we'll have a new entry on just what this all means.