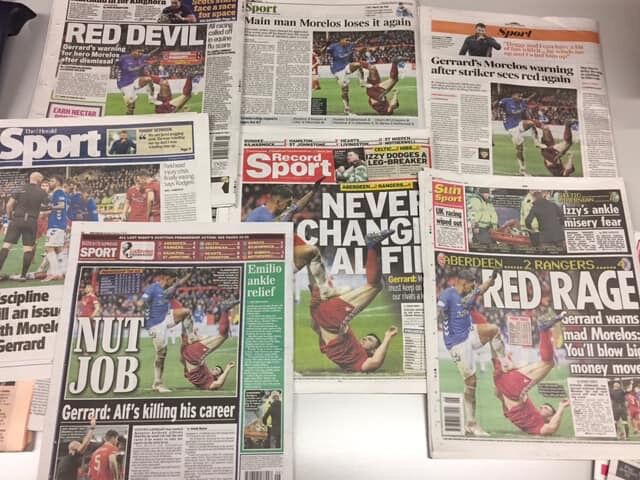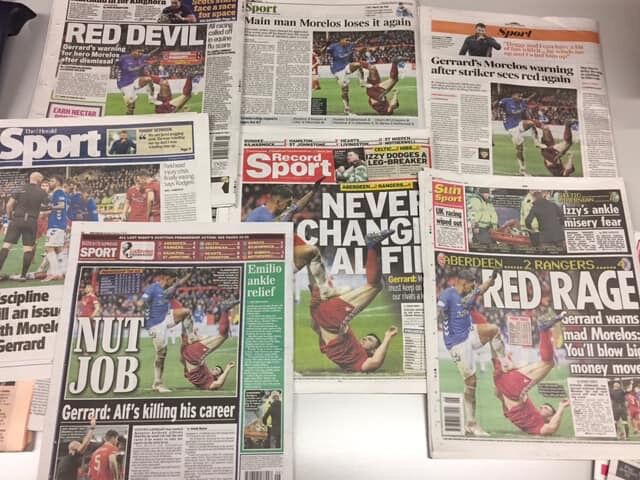 Alfredo Morelos tonight received a three-match ban. That's right, not two, but three. Now, we at Ibrox Noise had little defence for him even if Gary McAllister did – we believe it was a red card if not the most vicious we've ever seen, unlike the blatantly more dangerous one Scott McKenna was guilty of.
But Morelos had been widely speculated to get a two match ban if his appeal failed – and the Scottish media appear to have made sure the process was completely prejudiced from the start.
To smear this 22-year old boy as a 'nut job' is a level of reporting which clearly violates the 'legal' process, affects due diligence and stops the appeal panel doing their job neutrally.
The Scottish media tried and convicted Alfredo Morelos without any appeal panel even needing to get out of bed.
We do agree that in our opinion on this site, and we speak only for ourselves, it was a red card – but the tainted procedure behind the appeal process influenced by headlines determined to have a young man executed for his crime of over-zealous physical conduct is much more damning than anything the Colombian did.
Scotland's media made sure Rangers lost out on Alfredo Morelos – we're not naïve enough to suggest he is innocent – he is not.
But the media sure as heck closed the deal.